Modern London – Has Curiosity Killed The Cat?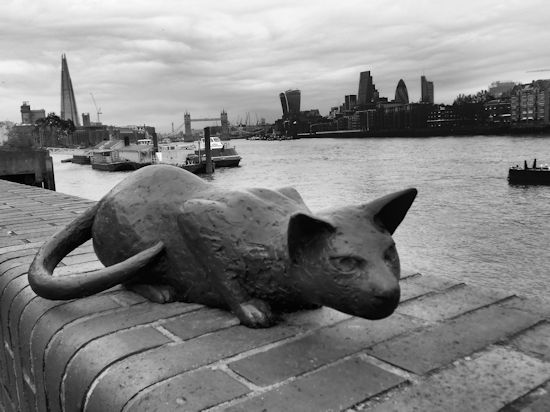 The London skyline has, over the years, taken on a very futuristic look. I for one was never in favour of modern buildings, which normally looked as though they were put together using toy building blocks, the demolition of which would be no great loss.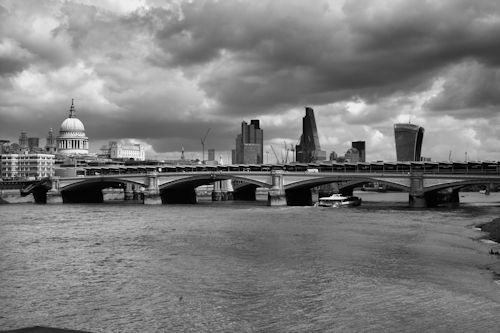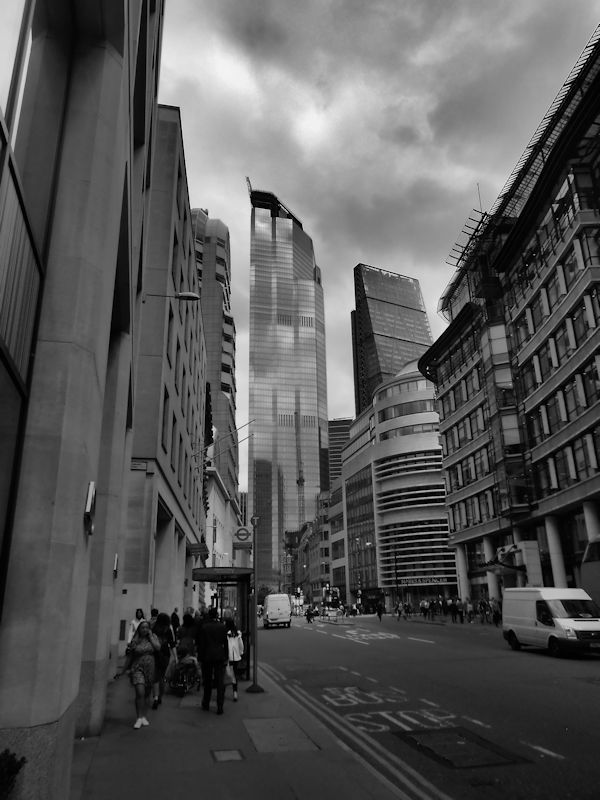 I must say that with these new individual styles, with each building looking like no other, I am beginning to be won over. They are becoming as famous as our old architectures, buildings like St Paul's and Big Ben – if I were to mention the Shard, the Gherkin or the Walkie-Talkie building; I think most people would have a mental picture of them!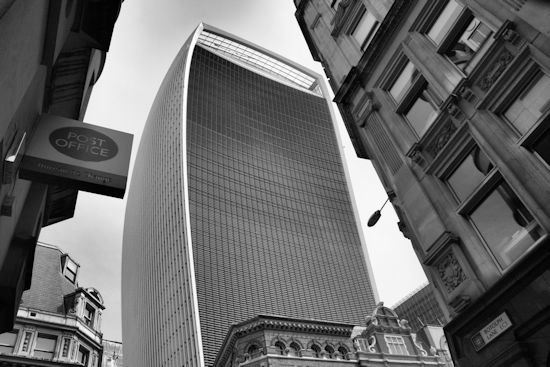 These new breeds of buildings are replacing some of the worst designs in modern architecture, built during the mid-sixties and seventies which are no great loss to anyone. The Walkie-Talkie building at 20 Fenchurch Street replaced an unattractive square glass box, which when built in 1968 was notable for being one of the first tall buildings in the City of London. The new stylish building taking its place, however, has the distinctive shape of a giant radio handset, which of course explains the name. Designed by architect Rafael Viñoly and costing over £200 million, 20 Fenchurch Street features a highly distinctive top-heavy form which appears to burst upward and outward. A large viewing deck, bar and restaurants are included on the top three floors. These are, with restrictions, open to the public. The 34-storey building is 160 m (525 ft) tall, making it the fifth-tallest building in the City of London. The original plans were for it to be another 40 m higher, but were scaled down due to fears that it would spoil the views of nearby St Paul's and the Tower of London.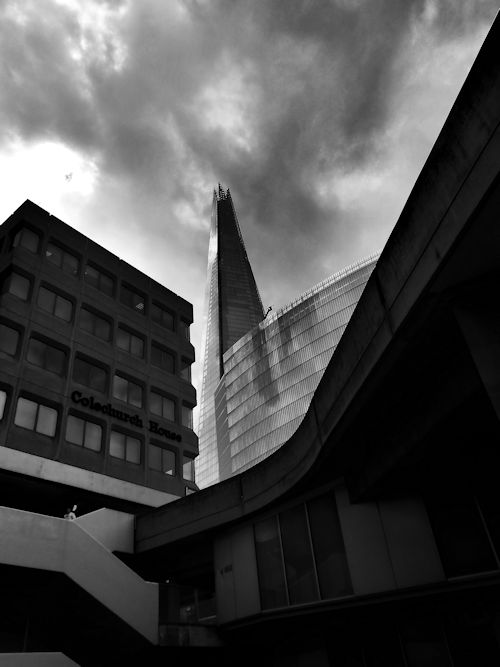 It was subsequently approved in 2006 with the revised height. Even after the height reduction, there were continued concerns from heritage groups about its impact on the surrounding area. The project was consequently the subject of a public inquiry; in 2007 this ruled in the developer's favour and the building was granted full planning permission. I have to say, though, that from certain positions around London, especially from Butlers Wharf on the South Bank, it spoils the look of Tower Bridge – as you can see in this picture!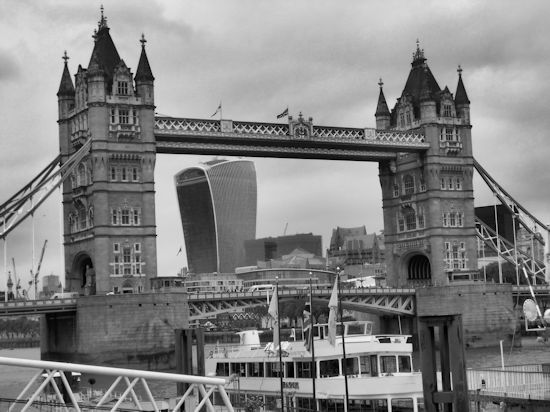 Nothing stands in the way of progress for long and one day these modern buildings may be as admired as our earliest grade one listed buildings are today.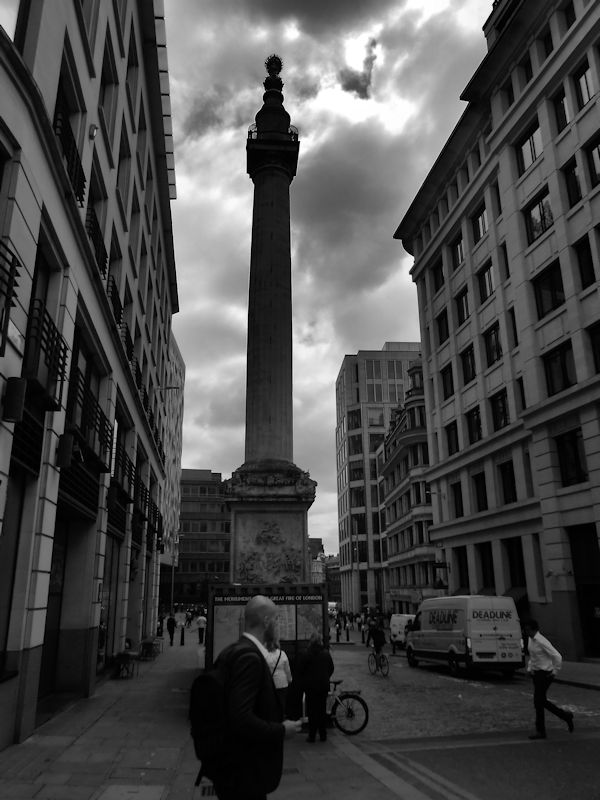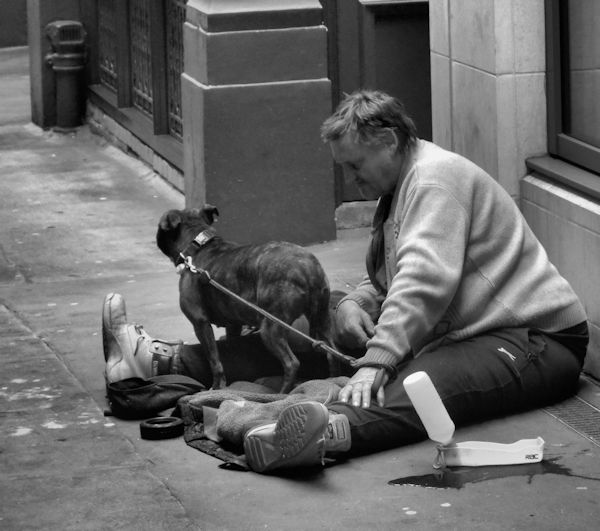 This picture was taken as recently as 2019, but the man sitting with his dog could be from any time in the past.
London Time

The contents of this website are the property of knowledgeoflondon.com and therefore must not be reproduced without permission. Every effort is made to ensure the details contained on this website are correct, however, we cannot accept responsibility for errors and omissions.

Contact Us | Advertise