Graffiti Artists | The Cleaner of Chalk Farm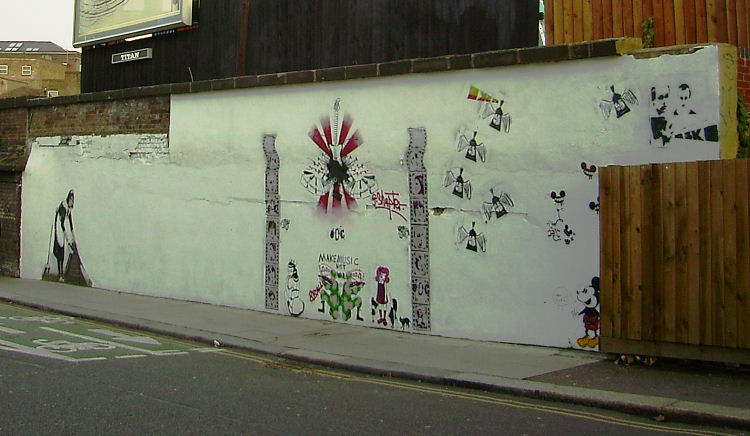 Cleaning Woman
An old brick wall near the side of The Round House, Chalk farm, is what many people would, I'm sure, say was a Banksy masterpiece. The whitewashed wall depicts an Edwardian Cleaner sweeping around a lifted curtain, revealing a bare bricked wall. Touring along the wall you will also find some shots from the celluloid film days before you finally reach the end where Disney's Mickey Mouse was there to greet you. Unfortunately another sad artistic loss!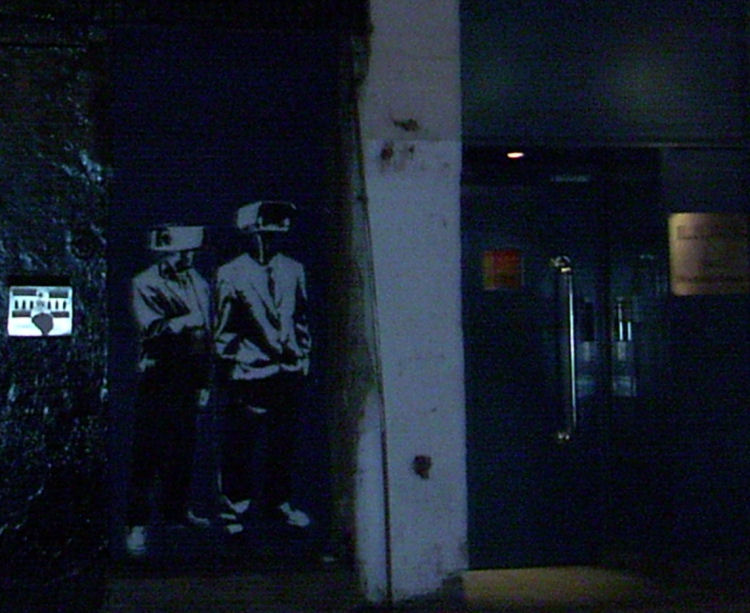 Big brother is watching you, with this Banksy exhibit outside of a club in Islington.
In the twilight hours of London these two characters lurking outside a bar with CCTV cameras as heads which certainly look real, another missing work. This was before a Banksy canvas sold for around £90,000 at a recent auction.
London Time

The contents of this website are the property of knowledgeoflondon.com and therefore must not be reproduced without permission. Every effort is made to ensure the details contained on this website are correct, however, we cannot accept responsibility for errors and omissions.

Contact Us | Advertise