Old School Buildings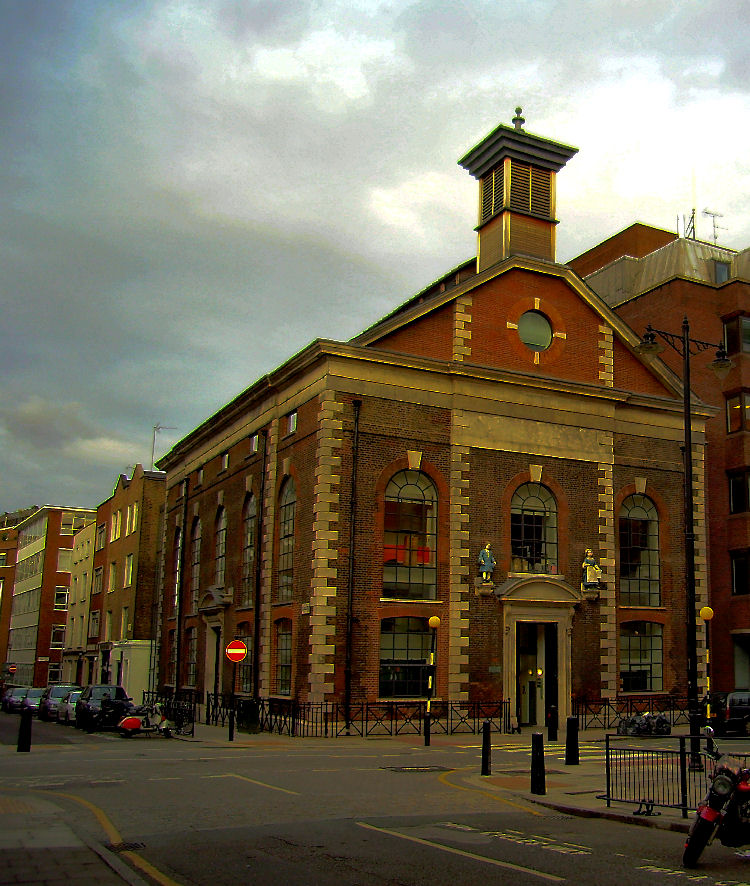 The Old School Hatton Garden
This building reputed to have been from designs by Sir Christopher Wren. Was erected as a church by Lord Hatton to serve the needs of the neighbourhood after St Andrews Holborn had been destroyed in the Great Fire of 1666. It was adapted for use as a charity school about 1696. Was severely damaged by an incendiary bomb during the 1939-45 war and has since been reconstructed internally to provide offices. The original facades being restored. The figures in eighteenth-century costumes were taken down and sent for safekeeping during the war to Bradfield College, Berkshire. They were replaced in their original positions as a memorial to the former use of the building.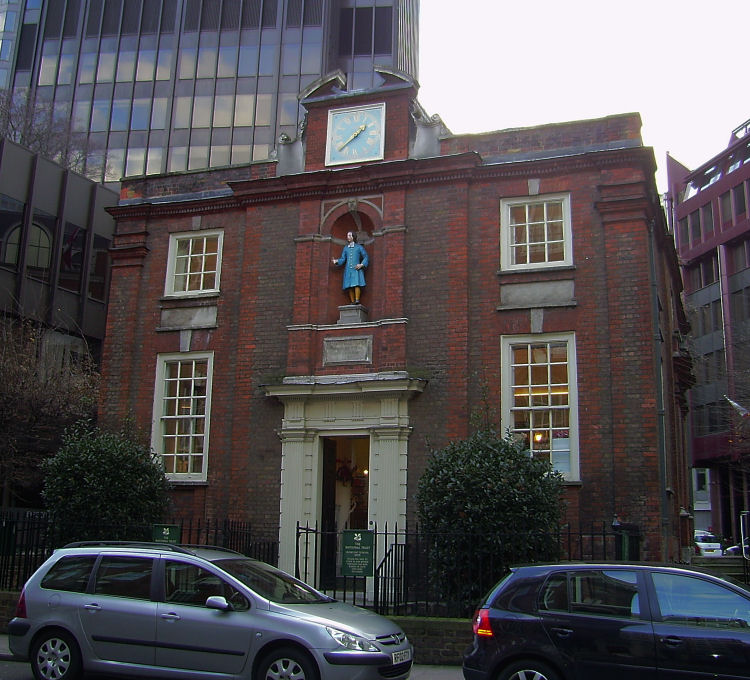 Bluecoat School Front Entrance with the inscription 'The Blew Coat School, built in 1709
Built on this site on Brewers Green in 1709 to provide an education for the boys of some of William Greene's brewery workers from his brewery in nearby Stag Place, and it is said that some barrels of beer where stored in the basement. It became a mixed school for boys and girls four years later in 1713. It ended its school life in 1939 and now this fine building is used as an information centre and shop by the National Trust.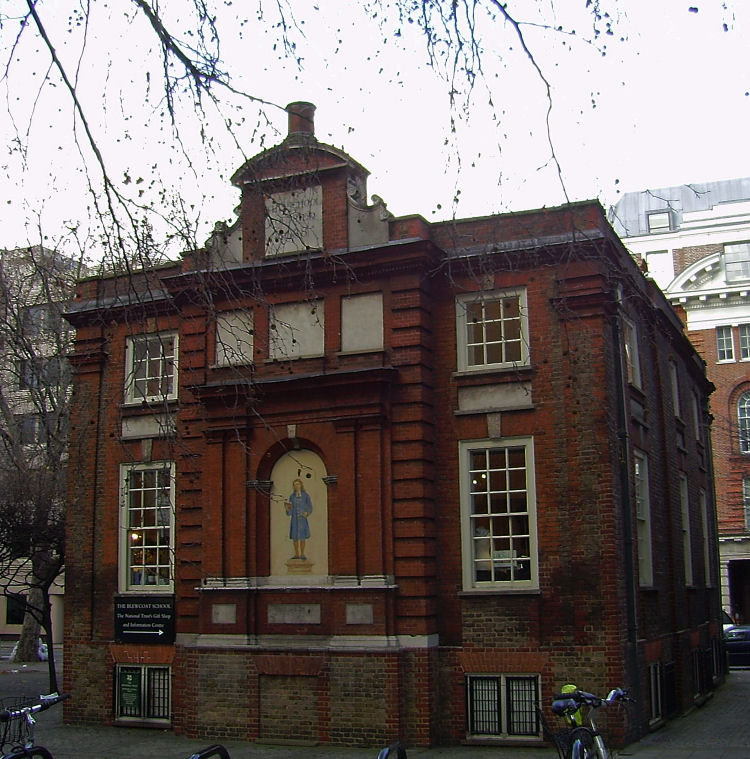 Rear View of Bluecoat School.
London Time

The contents of this website are the property of knowledgeoflondon.com and therefore must not be reproduced without permission. Every effort is made to ensure the details contained on this website are correct, however, we cannot accept responsibility for errors and omissions.

Contact Us | Advertise