The Arabian Knight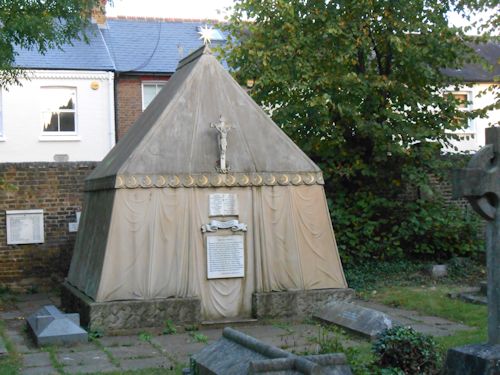 My must-do list of London's curiosities until recently consisted high-up there, the tomb of Sir Richard Burton (no not that one). I refer to Sir Richard Francis Burton the foremost Victorian explorer, who travelled throughout the world learning 25 languages, which I'm sure, must still be a record – writing of places such as Asia, Africa and South America. His most famous deed was the English Translation of the Arabian Nights Entertainments, the celebrated English language translation of One Thousand and One Nights (the "Arabian Nights") – a collection of Middle Eastern and South Asian stories and folk tales compiled in Arabic during the Islamic Golden Age (8th −13th centuries). Sometimes trying to gather some of the curiosities, ticking them off my list one by one, can prove a little daunting, as in the case of Sir Richard Burton's tomb! My chance finally arrived in late autumn with a job to Barnes, West London. The sunlight was still good for photographic work when I decided the chance had arrived for my long overdue visit to St Mary Magdalene Catholic Church in Mortlake. After circumnavigating the surrounding graveyard wall, I could find no entrance. Walking to the front porch of the church I found a man leaving the car park entrance. I asked him how you get into the graveyard. He pointed to a little wooden side door and said; "through there – if it's locked it means Father is out," of course it was indeed locked. Pacing back and forth for several minutes and thinking what a waste of time I had spent on a fool's errand. As I was walking away from the church I noticed what appeared to be the "Father" walking towards me. Once I had explained my presence he produced the key and said he would lock me in – I could get out by unlocking the inside latch! Being locked in an empty graveyard by myself had an eerie feeling about it – but the tomb I was looking for was easy to spot, being a life-size stone tent complete with decorative moulded ropes and creases in pretend canvas fabric.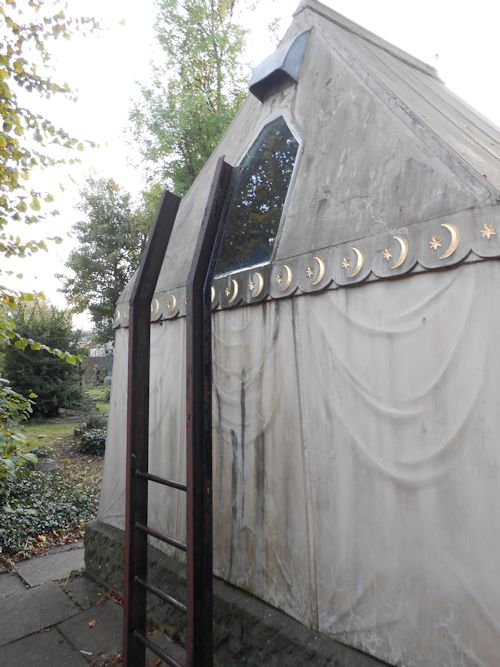 Walking to the rear of the tent I found an iron ladder leading to a viewing window, cut near the top of the tent. I climbed up the ladder and the first thing I saw when looking through the window was a mirrored reflection of me, which I must say startled me a bit.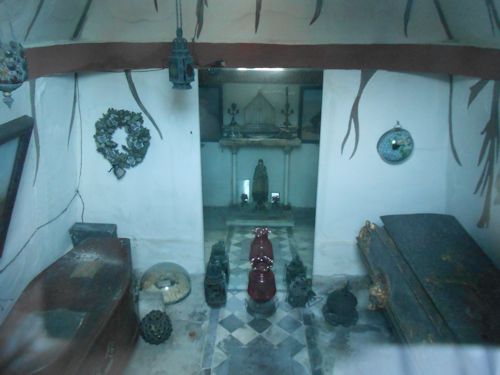 Once I settled down and had the chance of having a better look inside, found two coffins resting on foldaway beds, one containing the body of Sir Richard the other his wife Isabel, with the lid of her coffin slightly ajar. It was just as though the tent was still occupied and the occupiers had gone off to explore somewhere! I must say I have visited a number of strange tombstones, including; "Tomb in the Sky"
John Claudius Loudon
(buried 50ft in the air). I am pleased to have crossed another one off my long list.
London Time

The contents of this website are the property of knowledgeoflondon.com and therefore must not be reproduced without permission. Every effort is made to ensure the details contained on this website are correct, however, we cannot accept responsibility for errors and omissions.

Contact Us | Advertise