The Uncovering of Bermondsey Abbey
A startling new discovery was made during 2007 in Bermondsey Square, better known as Caledonian Antique Market. Just a few metres below the cobblestone roadway, these historic remains of Bermondsey Abbey were uncovered. Built-in 1082 by Aylwin Child, and taking seven years to complete, it became a Benedictine Abbey in 1399. It was surrendered to Henry VIII in 1537-8 when the Abbot was given a pension and later made Bishop of Hereford. The Abbey buildings were sold and pulled down and the materials used to build Bermondsey House (long since demolished). The 300 ft nave ran along the line of Abbey Street, with the crossing at the present Tower Bridge Road junction. The Bermondsey Square find is supposed to be part of a courtyard with the inner gate to the north. The site has since been covered by a modern building.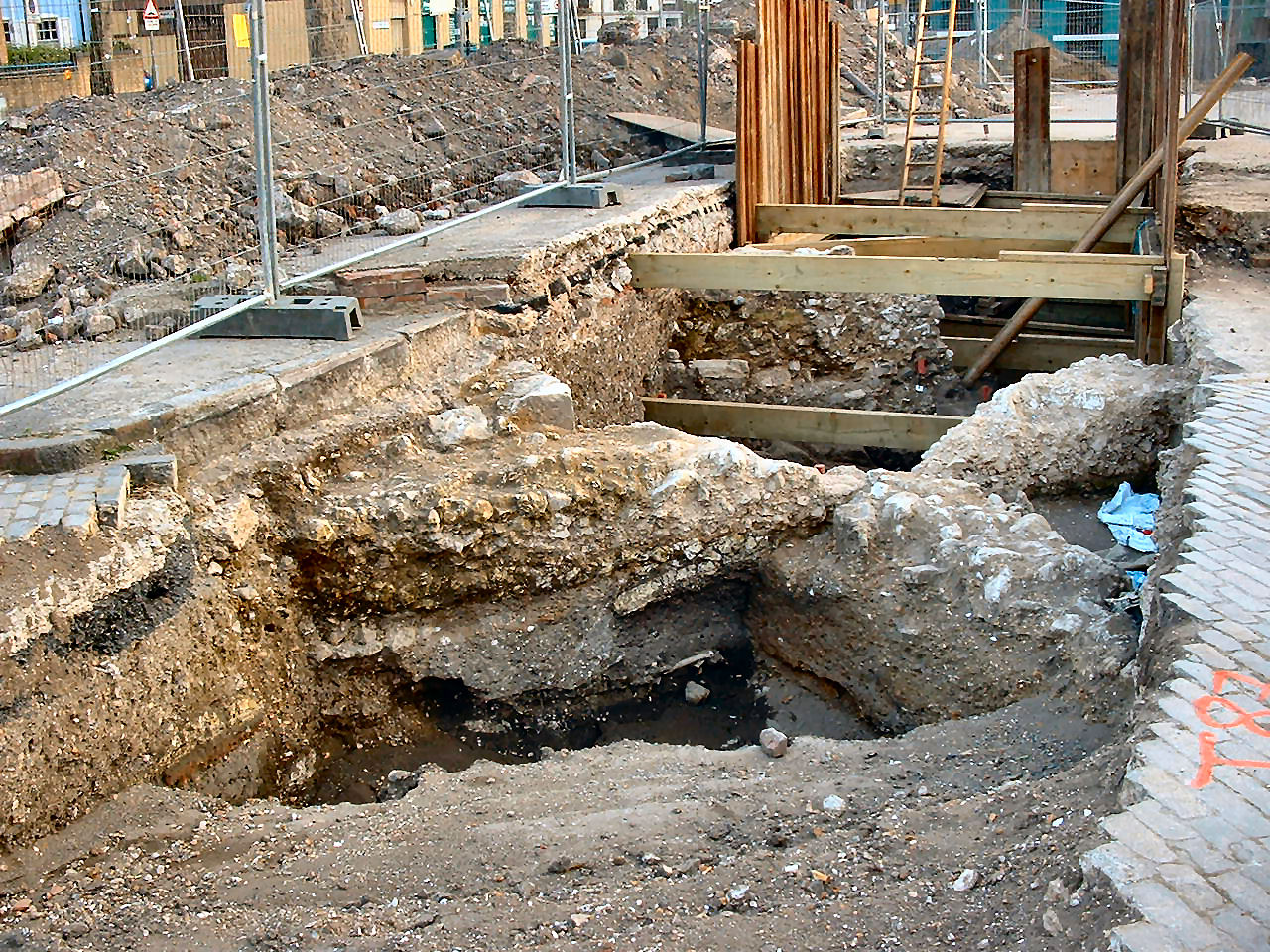 Photo taken during excavation work, note the proximity of the ruin to the roadway.
London Time

The contents of this website are the property of knowledgeoflondon.com and therefore must not be reproduced without permission. Every effort is made to ensure the details contained on this website are correct, however, we cannot accept responsibility for errors and omissions.

Contact Us | Advertise