Greater London House, Hampstead Road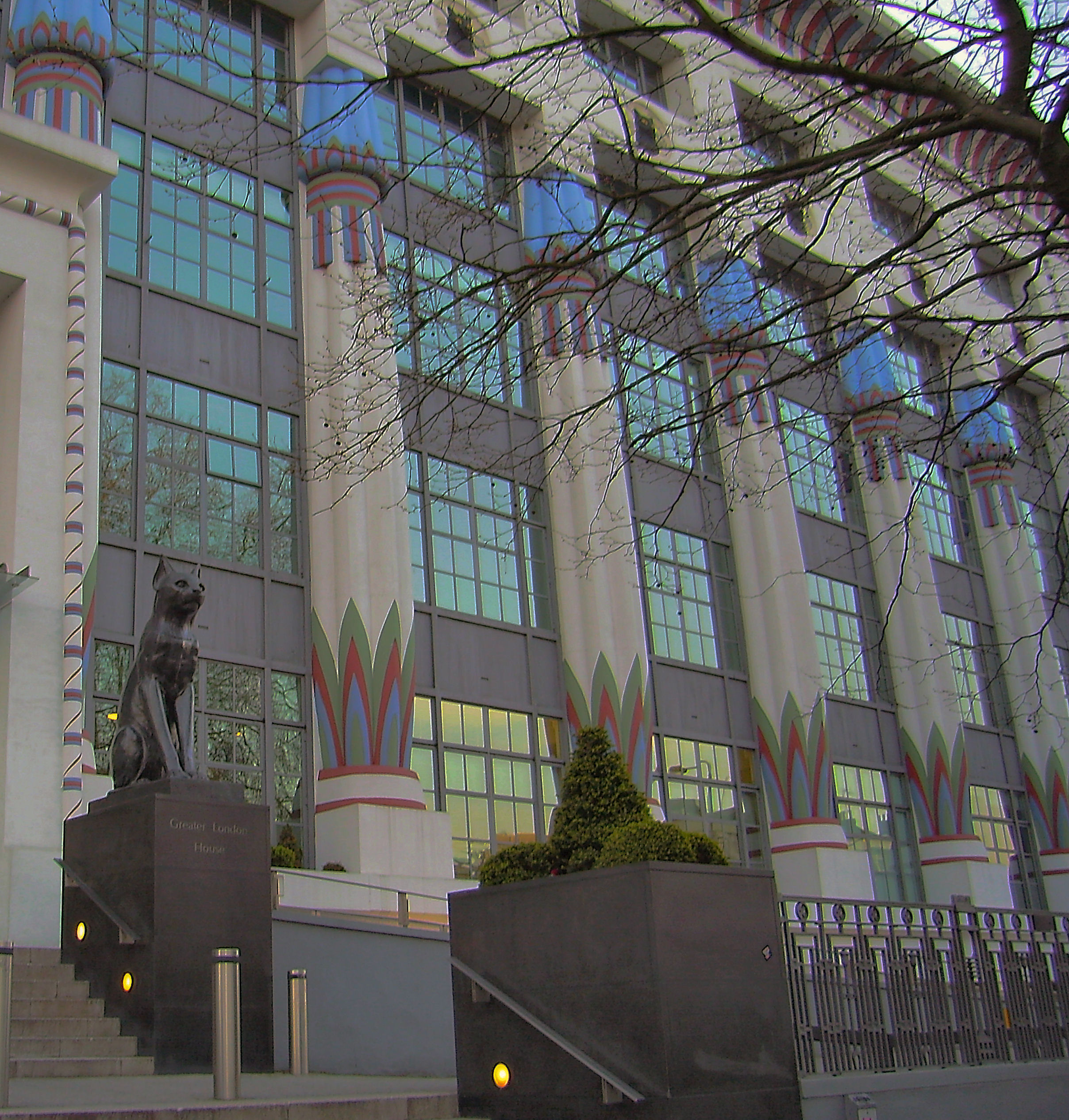 Greater London House, Hampstead Road.
Greater London House on Hampstead Road was once the factory of the famous Black Cat brand of Carreras cigarettes. It has two black cats perched on guard at either side of the giant doorway entrance. This treasure of Art Deco is said to be inspired by the Egyptian tomb of Tutankhamun, whose tomb was discovered by Howard Carter in 1922. This was only four years before the architects: M E and O H Collins and A G Porri started this building, which now houses several companies including Young and Rubicam advertising agency.
See Greater London House from the beginning of Carreras Cigarettes & The Black Cat Factory
London Time

The contents of this website are the property of knowledgeoflondon.com and therefore must not be reproduced without permission. Every effort is made to ensure the details contained on this website are correct, however, we cannot accept responsibility for errors and omissions.

Contact Us | Advertise