Graffiti Artists of London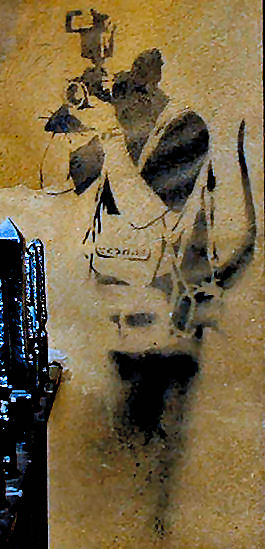 Graffiti artists are becoming somewhat of a nuisance, especially when all they do is spray-paint their moniker on buildings. However, there are always exceptions to the rules. Banksy is unquestionably a new wave artist and his artwork is very collectable and worth a lot of money. Many people are pleased if he happens to graffiti the wall they own. The picture on the left is the first Banksy that I had discovered, painted on the wall at the side of area railings. I started actively seeking his work out and found a collection which I attribute to him, whether correctly or not. The Banksy myth, which is very sketchy, names him as either Robert or Robin Banks, born in 1974 and coming from Bristol. In the year 2000, he was hiding from the police under a rubbish lorry, when he noticed its stencilled serial number. By employing this technique he soon became more widely noticed for his art around Bristol and London.
London Time

The contents of this website are the property of knowledgeoflondon.com and therefore must not be reproduced without permission. Every effort is made to ensure the details contained on this website are correct, however, we cannot accept responsibility for errors and omissions.

Contact Us | Advertise