Michelin House, 81 Fulham Road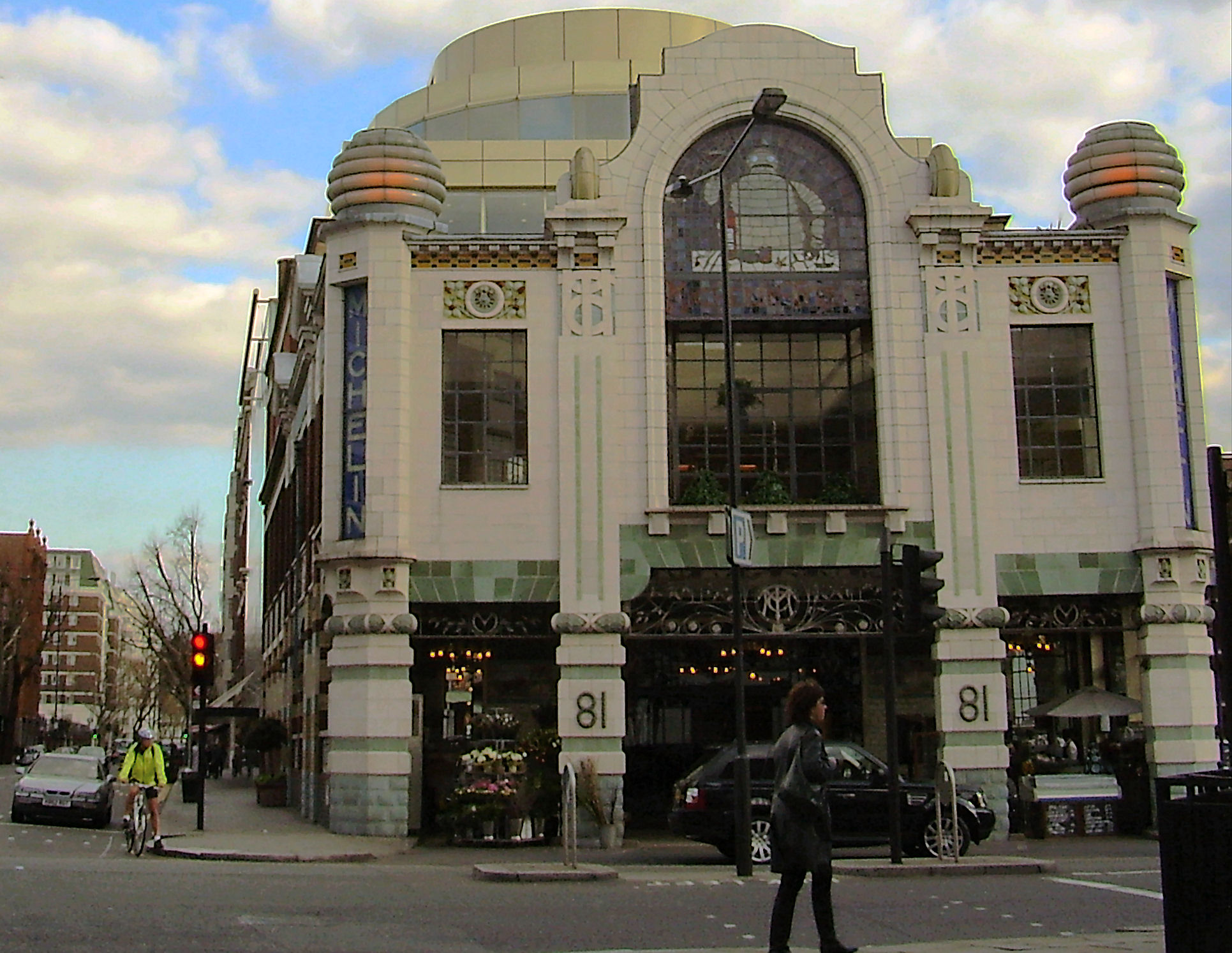 The Michelin Man looking out from the top window.
This was designed by a Michelin employee, François Espinasse, as the first London HQ. Construction started in August 1910, and the building officially opened on 20 January 1911. It served as a central London tyre fitting bay until 1985 when Michelin decided to move to a new location. In August 1985 Michelin House was sold to Sir Terence Conran and Paul Hamlyn for £8 million. It was to re-open as the restaurant and bar Bibendum in August 1987. This glorious Art-Nouveau style building still houses the Bibendum Restaurant & Oyster Bar with its beautiful tiled walls and still has that French feel with a green Citroen van that is usually parked in the old loading bay.
London Time

The contents of this website are the property of knowledgeoflondon.com and therefore must not be reproduced without permission. Every effort is made to ensure the details contained on this website are correct, however, we cannot accept responsibility for errors and omissions.

Contact Us | Advertise