King Henry VIII of England FIRST WIFECatherine of Aragon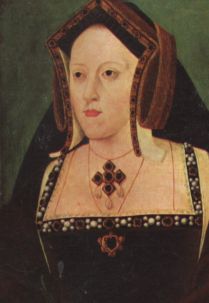 Born 1485: Married 1509: Divorced 1533: Died 1536
Of all the Kings of England, none reigns as supreme and notorious as King Henry VIII.
Born on June 28, 1491, in the Palace of Placentia at Greenwich, the son of Henry VII and Elizabeth of York. Henry was the third of six children, with three dying in infancy. And in 1494, although still a child; Henry VIII was made the Duke of York and Lord Lieutenant of Ireland. Henry's elder brother Prince Arthur married a Spanish princess Catherine of Aragon, the youngest of five children when he was only fifteen. Her marriage to Arthur Prince of Wales had been arranged when she was only three. Shortly before her sixteenth birthday in 1501, Catherine was married to fourteen-year-old Arthur. At his wedding Arthur danced and seemed in good health, but within just six months he had died. Some historians believe that Arthur had contracted Tuberculosis. In 1509 Henry VII died himself of tuberculosis, the same year his now eldest son eleven-year-old Henry, married his elder brothers widow Catherine of Aragon on 11 June 1509. A short time later Henry was crowned King Henry VIII, just before his eighteenth birthday. Catherine soon became pregnant, their first child was a stillborn daughter born prematurely in January 1510. A year later on new years day 1st of January 1511, Catherine gave birth to their second child, a son they named Henry. The child died two months later and this would be the start of a quest for a son and heir to the throne of England that would haunt Henry for the rest of his life. Catherine soon pregnant again had a miscarriage, followed by another son who died soon afterward. On February 1516, she gave birth a daughter named Mary. By the time Catherine was 42 years old and was unable to conceive, Henry needed her replaced. So after a lot of trouble, they were without ceremony divorced. Although when thinking of Henry VIII an obese and unhealthy king comes to mind, although in his youth he was much better known for his intelligence, good looks, athletic ability and good nature. He was at his happiest when dancing, hunting, and gambling, horseback riding, playing tennis. He was also good at composing music, Green sleeves were attributed to him although it is unknown if he was the composer, although it was considered to be the English National Anthem during his reign.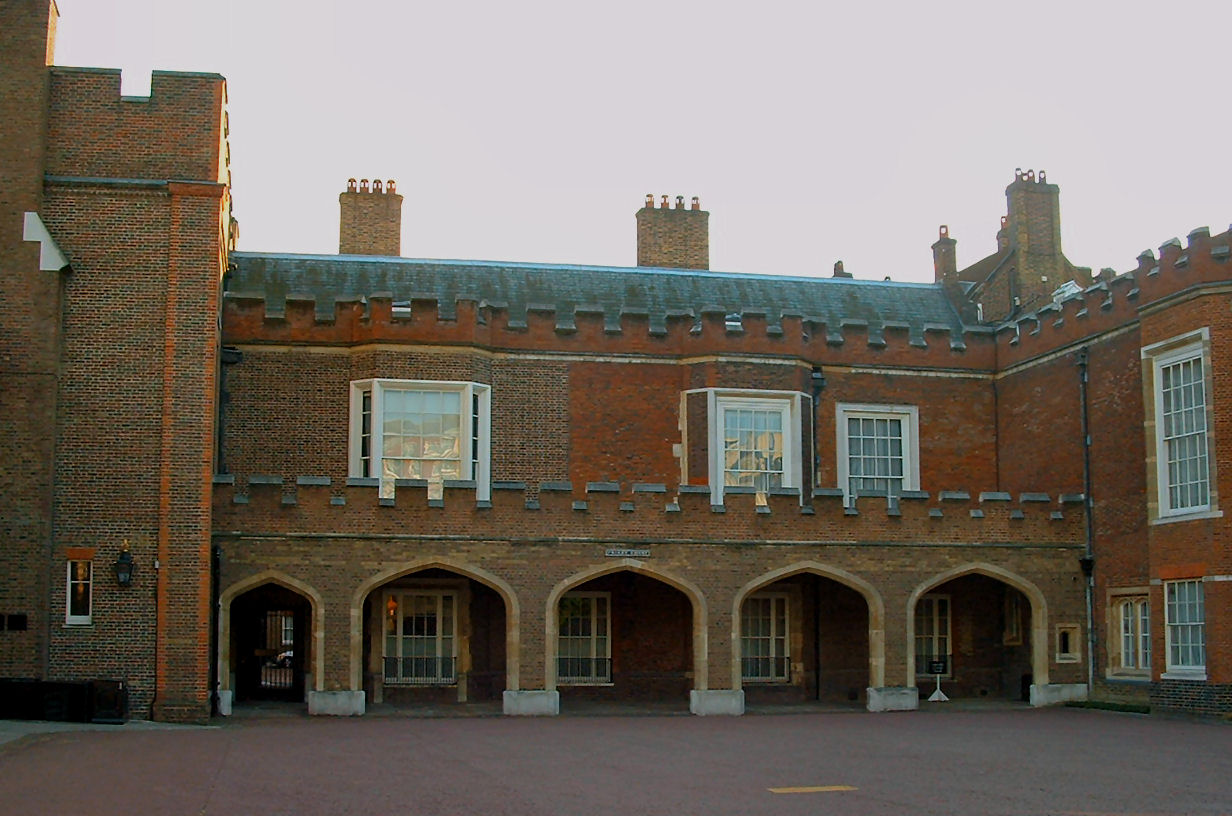 St Jamesís Palace built by Henry VIII on the site of the old leper's hospital.




London Time




The contents of this website are the property of knowledgeoflondon.com and therefore must not be reproduced without permission. Every effort is made to ensure the details contained on this website are correct, however, we cannot accept responsibility for errors and omissions.

Contact Us | Advertise