The First British Petrol Motor Car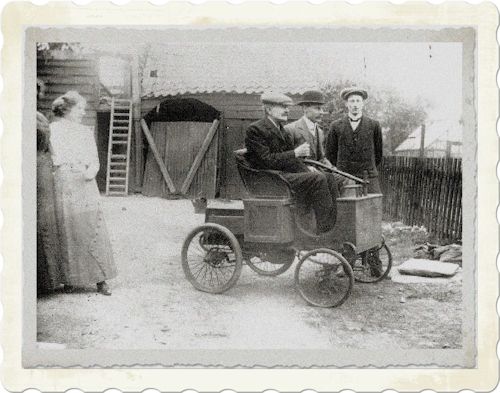 Everyone remembers their first car don't they? For me it was a maroon 1963 Ford Anglia 105E, registration number 445 GLA, bought with the help of my father and registered in my own name in 1965, shortly before passing my driving test. The thrill of driving your first car is one thing, but for
Frederick Bremer
it was something else, for young Fred invented and built the first combustion engine car ever made in Great Britain, he was also a Londoner from Walthamstow.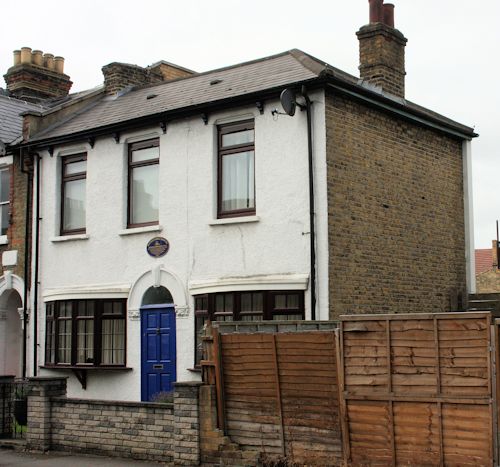 1 Connaught Road, Walthamstow
Frederick William Bremer (b 1872) the son of a German immigrant, built Britain's first combustion engine motor car in a workshop in the back garden of his family home at number 1 Connaught Road, Walthamstow, with assistance from his friend
Tom Bates
in 1892. Fred, a gas fitter and plumber by trade, was also known to dabble as an electrician, engineer and bicycle maker. He built this first car for pleasure rather than profit. The "Bremer" uses an engine similar to that of a modern car. It has one cylinder rather than four or six; in order to run on one cylinder, it uses a flywheel to keep the running even. The fuel he used was paraffin; Fred used a vaporiser that had a wick, much like a paraffin lamp. This was heated by hot water from the engine to improve efficiency. The car has no clutch or gears, but Fred had the same effect by using a leather belt to gradually engage and disengage power - but it was designed for just two speed using two pulleys, there is no reverse gear. There is also a basic throttle and mixture control and single braking system. There is an advance and retard for the spark; this is mostly for controlling the engine. He first drove it down Connaught Road and around Walthamstow in 1894, preceded by his friend Tom holding a red flag. The ride is anything but smooth because of the springs and solid tyres. The steering is by tiller and unless you hold on tight and steer straight the car tends to veer and turn over. There is no milometer but it is reckoned that speeds of between 7 or 8 miles per hour any faster and it becomes more difficult to control.
Vestry House Museum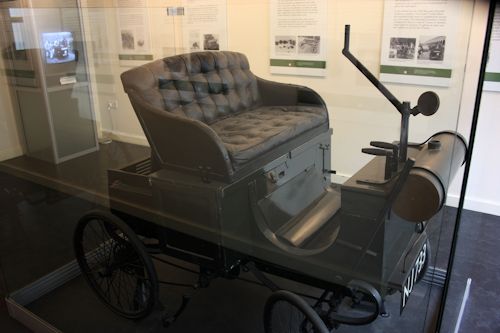 The "Bremer" motor car exhibited in a glass case in the Vestry House Museum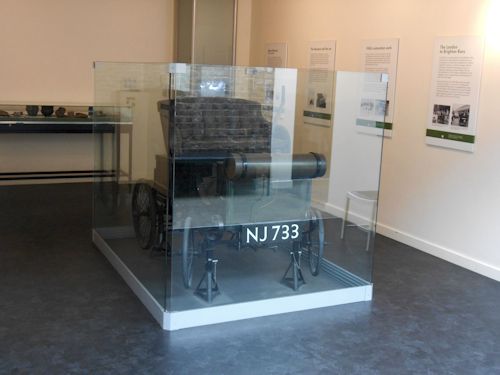 In 1929, Fred heard of proposals for a museum in Walthamstow, in a building which was once a workhouse and then a police station before it became the Vestry House Museum. Fred offered his motor car for display in the museum. He delivered it to Vestry House in 1933 and was obviously very proud of it on display. As his neighbour
Ray Estell
, noted:
"Fred used to dress up in his butterfly collar and trilby each week and go and see the car."
The car is still on display behind a glass case to this day, where it can be admired as the first British motor car. The museum is crammed with other collectables from the Walthamstow area – toys, record players, washing mangles with pump action, model of the Avro plane which was the first British flight made over the Walthamstow Marshes.
The London to Brighton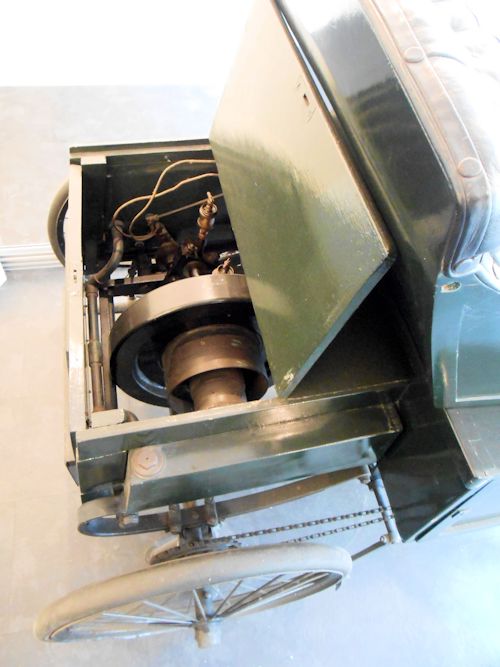 Under the bonnet
In 1963, Fred's Bremer was entered in the vintage London to Brighton rally, but there were problems licensing the car. Fred had not applied for a licence originally and the car could not comply with constraints of modern licensing laws, such as windscreen, lighting and dual braking. It was withdrawn from the 1963 rally until amendments to the regulations were requested that would permit it to grace the roads once again. In 1964, it was entered and took pride of place as number one. It reached 17 miles before the crankshaft broke and it continued its journey on the back of a low loader. The following year, still displaying number one; it completed the run in 7 hours and 55 minutes, using 3 gallons of petrol, 12 gallons of water and half a gallon of oil over the 54 miles. Frederick Bremer died in 1941 and is buried at St Mary's Church, Walthamstow. There are seven graveyards surrounding St Mary's Church and Bremer's grave has been left undiscovered in one of them for many years - that is until I had spent several hours searching through the many tombstones - no wonder Fred's grave has been hidden for so long. There was no headstone and his name is inscribed on the hidden bolster (which I discovered after removing overgrown ivy and thickets) of his neglected, uncared for final resting place. A sad monument for the London pioneer of the motor car!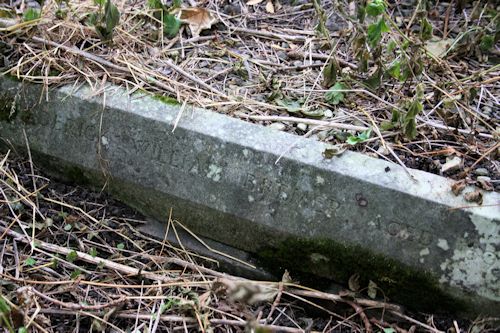 After uncovering many years of overgrown grass from the bolster to reveal his name - "Frederick William Bremer"
It's hard to believe that the inventor of the most popular form of transport lies in such a desolate place - his uncared for grave should be honoured by thousands of visitors from all over the world.
London Time

The contents of this website are the property of knowledgeoflondon.com and therefore must not be reproduced without permission. Every effort is made to ensure the details contained on this website are correct, however, we cannot accept responsibility for errors and omissions.

Contact Us | Advertise