Sands Film Studios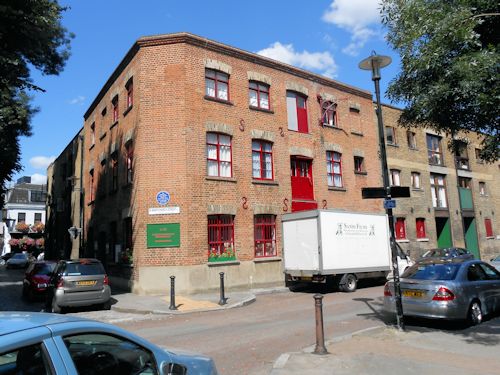 Rotherhithe is one of those unique places that time has forgotten. Unlike it nearest docklands rival Canary Wharf, with its glitzy sky-scrapers, towering over a modern city development, Rotherhithe has been kept relatively unspoilt and unchanged, left neglected by and large, which gives it a character all of its own. These charming narrow back streets of Rotherhithe have yet to be discovered by parking meters, yellow lines, traffic wardens and CCTV cameras, which just go to show that places like these, left to their own devices, can still cope admirably well. One Sunday August afternoon, I was admiring the ancient church of Saint Mary's, after just having a pint across the road at the historic riverside pub 'The Mayflower', when I stumbled upon The Rotherhithe Picture Research Library and The Sands Film Studios, belonging to the same owners and housed together in the same building. As luck would have it, whilst I was taking some photographs of this former warehouse, the doors to the building opened and a tall man whom I later discovered was named Neale Brown, asked me if I would like to come in and take some pictures and have a look around. What I was about to discover hidden inside this building was an Aladdin's Cave full of wonderful costumes worn by some of the most highly regarded actors such as Sir Alec Guinness.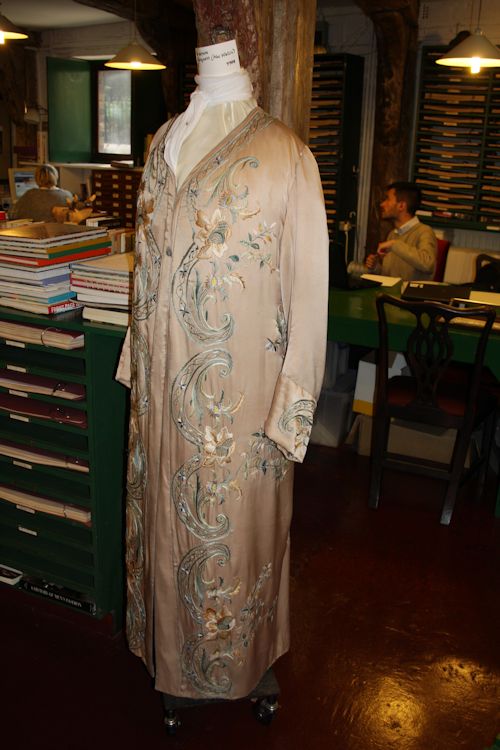 Soon after the film production of "Tales of Beatrix Potter" in the early 1970's, Sands Films was founded by producer Richard Goodwin and director Christine Edzard. For over thirty years the company has dedicated itself to the making of particularly well-crafted films of which the adaption of Charles Dickens "Little Dorrit" is the best-known example. Not only do they make their own films, they also supply services for outside productions including their renowned costume-making workshop of period costumes, which is used not only for cinema films but also for many BBC TV productions. As an independent film production studio, Sands Films has its own soundproof stage, workshops, costume department, set construction workshop, cutting room, cinema and other services needed to make films. It is a self-sufficient and fully integrated production facility.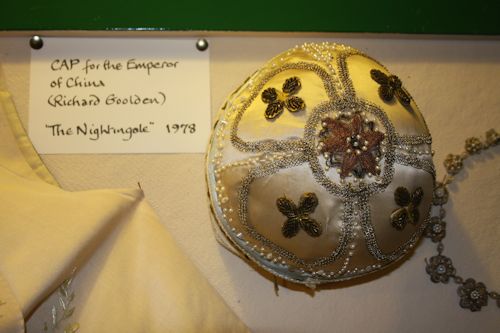 The complete list of films they have been involved with is too long for here - but they include; Great Expectations, The Lost Prince, Vanity Fair, Nicholas Nickleby, Harry Potter, Oliver Twist and more recently; The Other Boleyn Girl, The Young Victoria, Les Miserables, Tim Burton's Alice as well as Sweeney Todd which starred Johnny Depp - as I say the list is endless! Neale Brown was happy to show me around whilst I took some more pictures and the first thing which he brought to my attention was the Picture Research Library, where hundreds of black and white photographs of late Victorian and early Edwardian London, taken mainly around the Rotherhithe area are stored. The Picture Research Library tucked away on the ground floor of the oldest part of the building; its ceiling is supported by 18th century reclaimed ships' timbers. The catalogue system they use enables any member of the public, including children, to use the volumes without the need for an expert's knowledge of indexing or cataloguing. These volumes are large "scrapbooks" arranged by subject, into which are mounted every kind of visual reference material, from postcards to magazine illustrations, from catalogue and bookplates to original photographs, drawings or prints. You can purchase copies of any of the pictures in their collection, which are reproduced on A4 size copies, which Neale is happy to print for you – for the princely sum of 20p each. The Rotherhithe Picture Research Library is a non-profit-making educational trust inspired by the Picture Library of the Museum of Decorative Arts in Paris.
Sands Films Early Productions
Next on Neale's tour were the many costumes which are exhibited on tailor's dummies with cards announcing which production they were used for and which actor wore them. My wife, who was with me, was amazed by the intricate embroidery, which I guess was more appreciated by her than myself.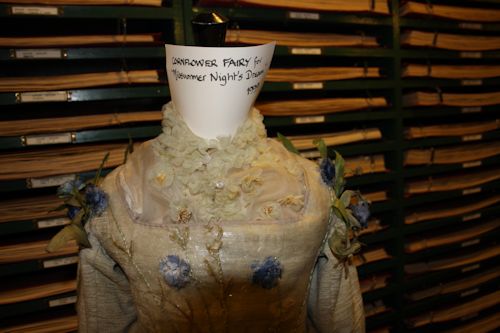 Christine Edzard and Richard Goodwin moved into these two disused warehouses in Rotherhithe, where they equipped a small film studio and made three short films which Christine Edzard wrote and directed: "The Little Match Girl", "The Kitchen" and "Little Ida". These films were based on stories by Hans Christian Andersen and were released by EMI in 1979 under the title: "Stories from a Flying Trunk". Christine Edzard's subsequent films include the animated film "The Nightingale" (1981), which used stop-frame animation (the same process is used with Wallace and Gromit), they had the figures made of sheet lead with all their little fingers being cast in lead to stop them fracturing as the models moving parts were filmed in motion. Christine Edzard's first feature, entitled "Biddy" (1982), describing the life of a nanny between 1860 and the turn of the century; she wrote and directed both films.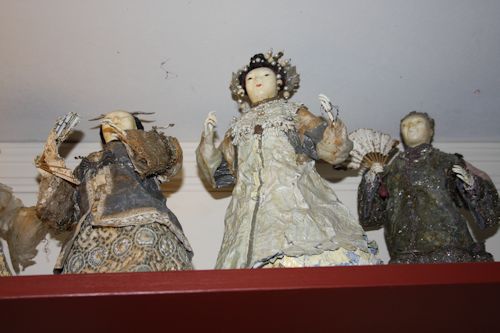 In 1983 Christine Edzard Began work, with Olivier Stockman, on her six-hour film adaptation of Charles Dickens' "Little Dorrit", which was released to enormous acclaim in 1987. The film received many awards, including Oscar Nomination for Screenplay adaptation, 1988; BAFTA as Best Screenplay; the Los Angeles Critics Award for best film; and for the cast: Derek Jacobi received the Evening Standard Award for best actor; Miriam Margolyes received the Globe Award and Sir Alec Guinness received the Berlin Film Festival Award and had both Oscar and BAFTA nominations. Soon after Christine Edzard began work on "The Fool" which she directed after having written an original screenplay based on the work of Henry Mayhew (Mayhew's London). Like her previous work, this remarkable piece stands out by the quality of its cast and the meticulous details of its production designs. An actor will spend many months of rehearsals, learning their lines, trying to get to be the character they are going to portray, but it isn't until the very first time they try on their costumes and look in the mirror that they really do become that character. As I always say you never know what's around the corner, just as this quiet and unspoilt area of London proves.
Sands Films runs an informal Cinema Club on Tuesday nights with screenings amid at a better knowledge of film history. Membership is free and the club runs on donations.
Sands Film Studios and the Rotherhithe Picture Library, 82 Saint Marychurch Street, London, SE16 4HZ.
Box office 020 7231 2209; Website www.sandsfilms.co.uk
Neale Brown is the studio's set builder and normally does the tours. Neale lives on the site so he is usually available most of the time. There are no charges for tours although they do welcome donations to help with running costs.
LIVE STREAMING
LIVE STREAMING EVERY TUESDAY AT 8PM




London Time




The contents of this website are the property of knowledgeoflondon.com and therefore must not be reproduced without permission. Every effort is made to ensure the details contained on this website are correct, however, we cannot accept responsibility for errors and omissions.

Contact Us | Advertise