Beatles in London
The first glimpse of London by the Beatles would have been as they left Euston Station on their way to the Royal Hotel, only half a mile away in Southampton Row, where they were booked to spend their first night in London. They were in London to try to get a record deal with Decca Records. Decca at the time was the top British record label with their head office on the Albert Embankment, across the River Thames from the Tate Gallery (now known as Tate Britain). They were unsuccessful that day, as the Decca bosses thought that groups were on the way out and that solo singers were where it was at. They were also turned down by Columbia records, part of E.M.I. John Lennon said jokingly that there was always Embassy records, a cheap Woolworth stores own-label that had unknown artists copying chart-toppers with their own renditions, selling for half the price of the originals with two A-sides. Through the E.M.I chain, they arrived at Parlophone records, another part of E.M.I., and the audition tapes that they had recorded at Broadhurst Gardens for Decca were played. They received a very different response from George Martin, who could see their potential. The Beatles took a lease on flat L at number 57 Green Street, Mayfair, soon after their arrival in London. It was the only place where all four Beatles lived together in London.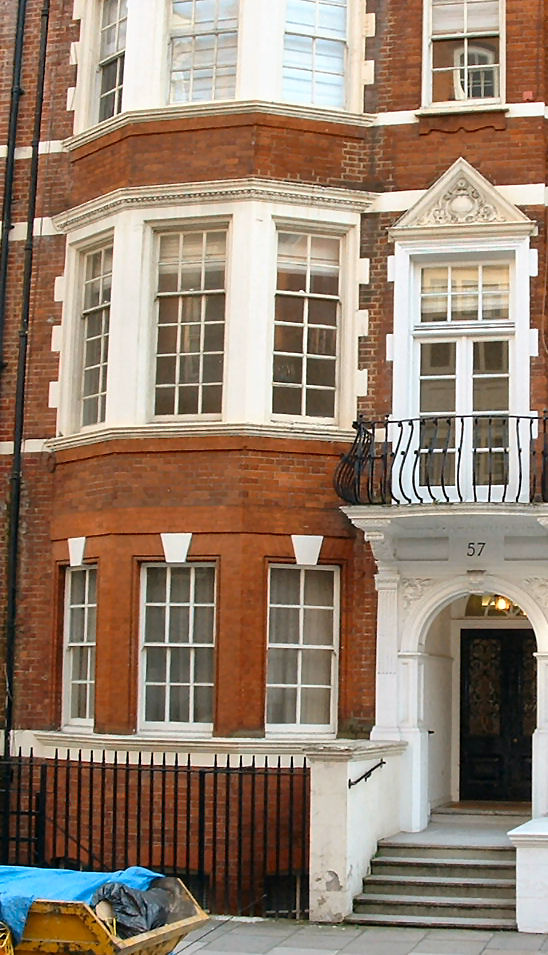 Above is the front entrance to number 57,
below is the buzzer to flat "L" 4th down on the right.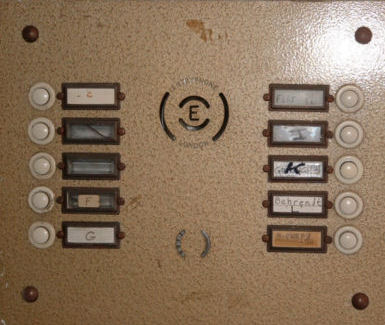 Jane Asher's London family home at 57 Wimpole Street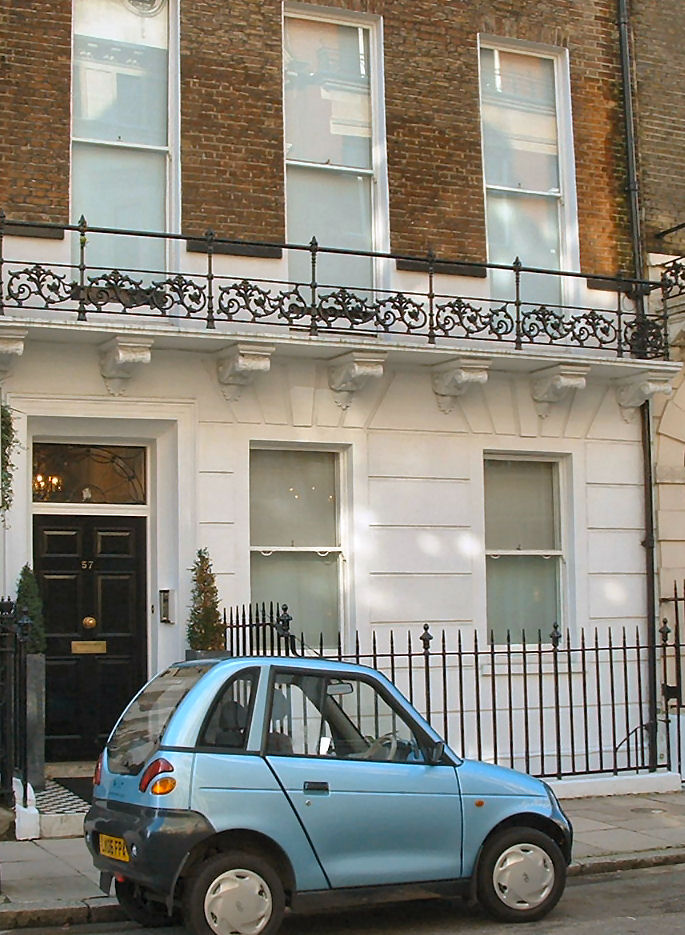 Paul McCartney's residence in the early sixties was at his girlfriend Jane Asher's London family home at 57 Wimpole Street. This was also the place where her father Sir Richard Asher, a noted psychiatrist, had his surgery on the ground floor. Paul's rooms were in the attic. It was here that John and Paul wrote: "I want to hold your hand".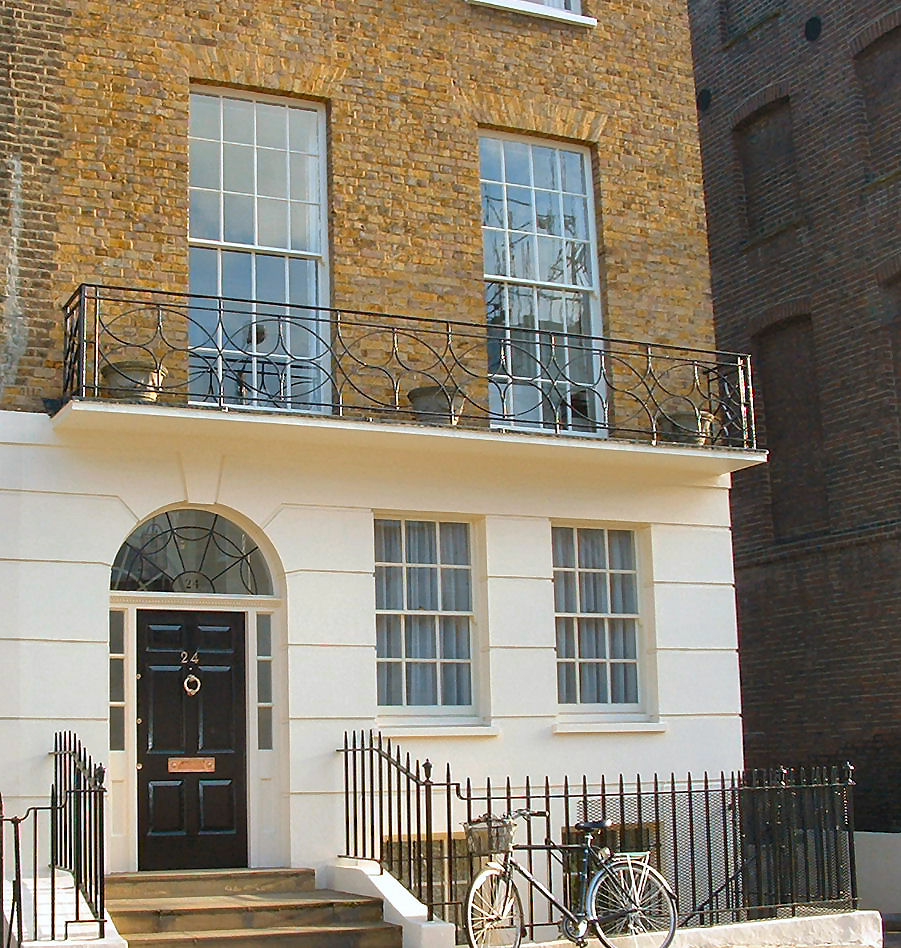 Brian Epstein's house was at number 24 Chapel Street, Belgravia. He moved in here in December 1964 and lived here until he died in this house on 27 August 1967 of a drug overdose.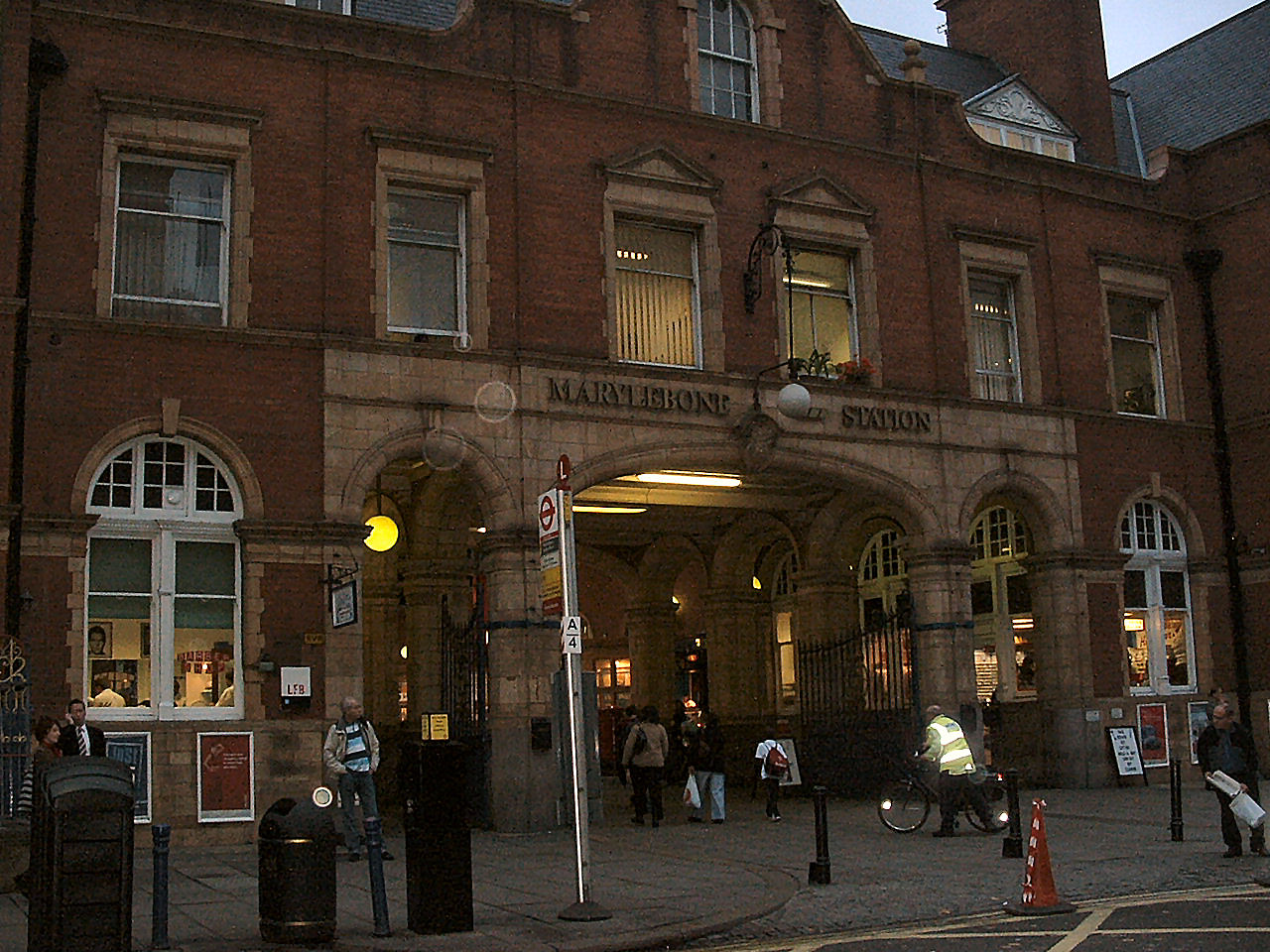 Marylebone Station was first opened in 1899 and was used in 1964 as the location for the opening scene of "A Hard Day's Night", the Beatles' first film.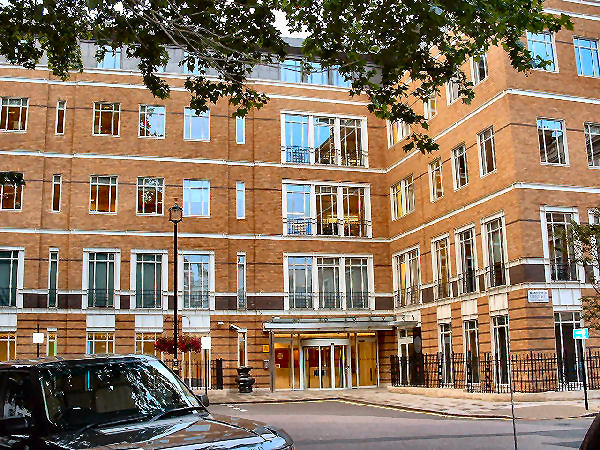 This corner of Manchester Square was once the site of the E.M.I Head Office, where the photos for the Beatles' album covers, "Please Please Me" "Beatles/1962-1966" and "Beatles 1967-1970" were taken, with them looking over the balcony. The building has now completely disappeared and this new office block stands on the same site.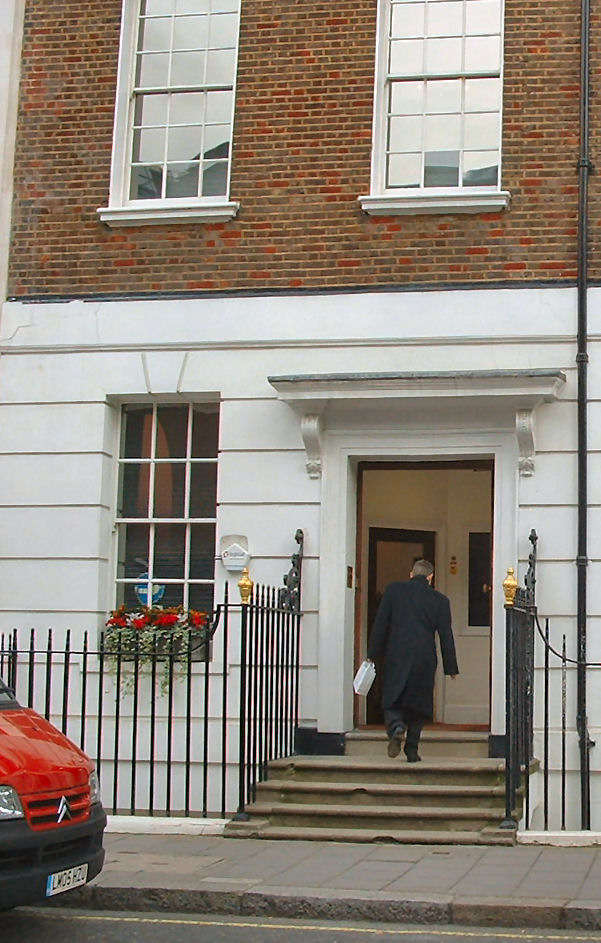 The Apple Corps H.Q.
The Beatles Apple headquarters at number 3 Saville Row in Mayfair. It was here where the Beatles played their last gig anywhere in the world. They performed live their latest recordings from the 'Let it be' album. The free concert on the rooftop was stopped by the police after 45 minutes. This last performance was filmed and later released for the 'Let it be' film.
Handmade Films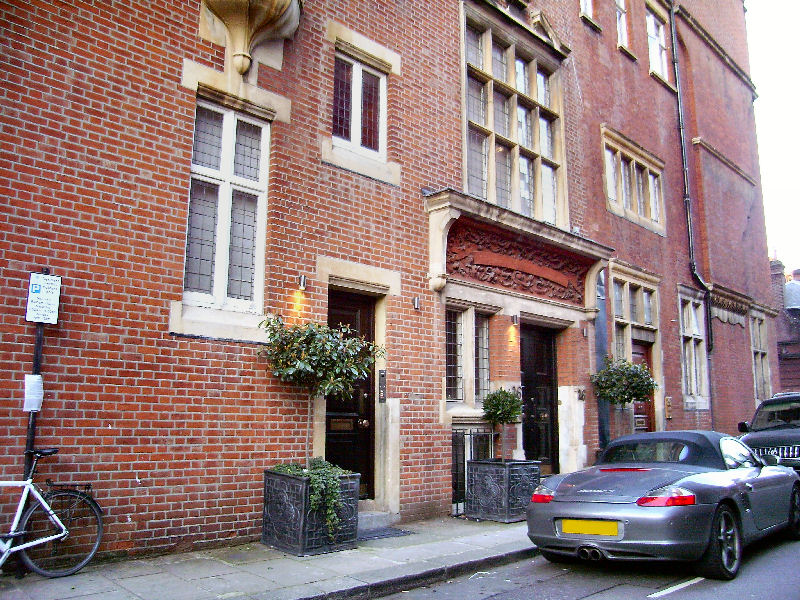 The ex-office of George Harrison's Handmade Films - set up by George in 1979. George Harrison had just arrived at Heathrow Airport when he met up with the Monty Python's team who were waiting for a flight to Morocco. They had just been given the news that their film backers were pulling out because of the religious content of the film "Life of Brian" which they were about to make. George asked how much they needed to make the film and duly wrote them out a cheque and so started Handmade Films. Ask years later why he had taken such a risk and paid out so much money, he said,"I just wanted to see the film."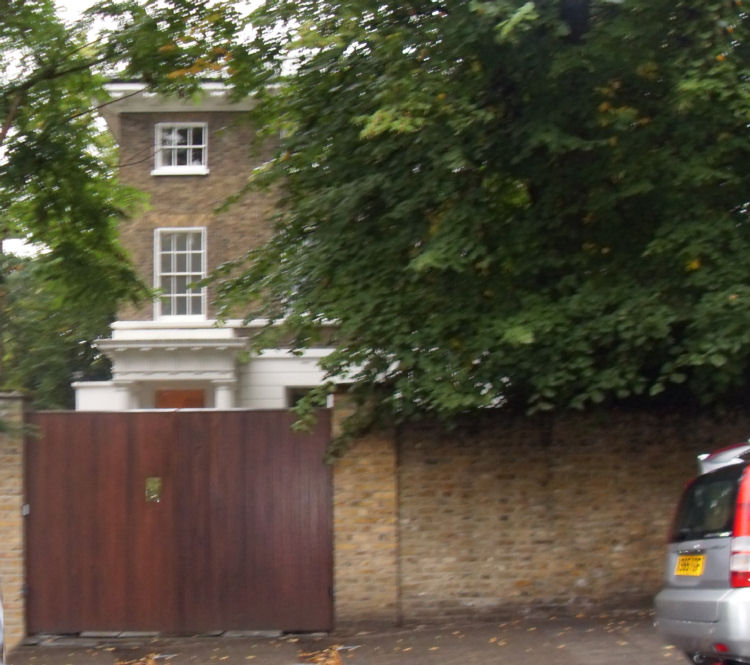 (left) This old Victorian post box has been Paul McCartney's local since the 1960s when he bought his St John's Wood Mansion (right)
London Time

The contents of this website are the property of knowledgeoflondon.com and therefore must not be reproduced without permission. Every effort is made to ensure the details contained on this website are correct, however, we cannot accept responsibility for errors and omissions.

Contact Us | Advertise