London's Oldest Tailors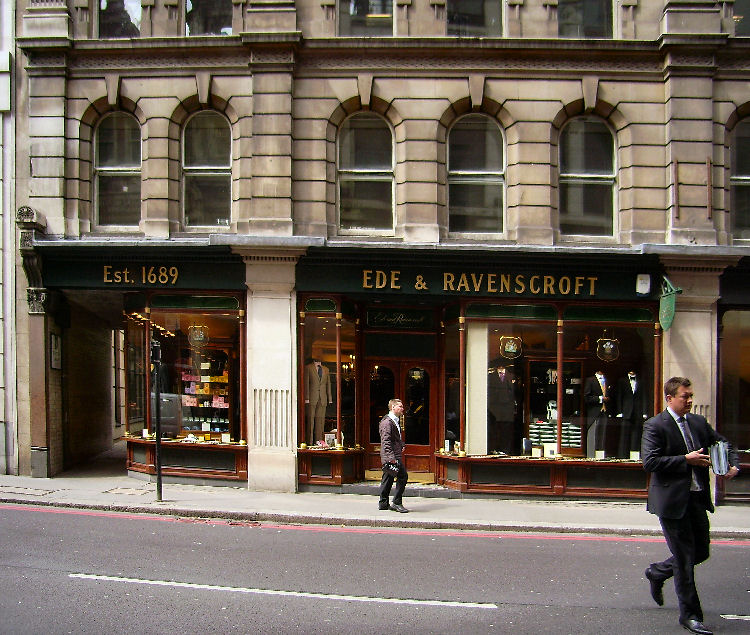 Ede and Ravenscroft have produced the ceremonial robes for every coronation since 1689. A firm favourite with royalty since the time of King George III. Starting as the respected tailoring family, the Shudalls, and later becoming Messrs. Ede and Ravenscroft. For it was following the marriage of Joseph Ede to a member of the Ravenscroft's that wig making was added to their range of tailoring and robe making. For now almost 320 years later this company is still very much in existence.
London Time

The contents of this website are the property of knowledgeoflondon.com and therefore must not be reproduced without permission. Every effort is made to ensure the details contained on this website are correct, however, we cannot accept responsibility for errors and omissions.

Contact Us | Advertise