History of the London IMAX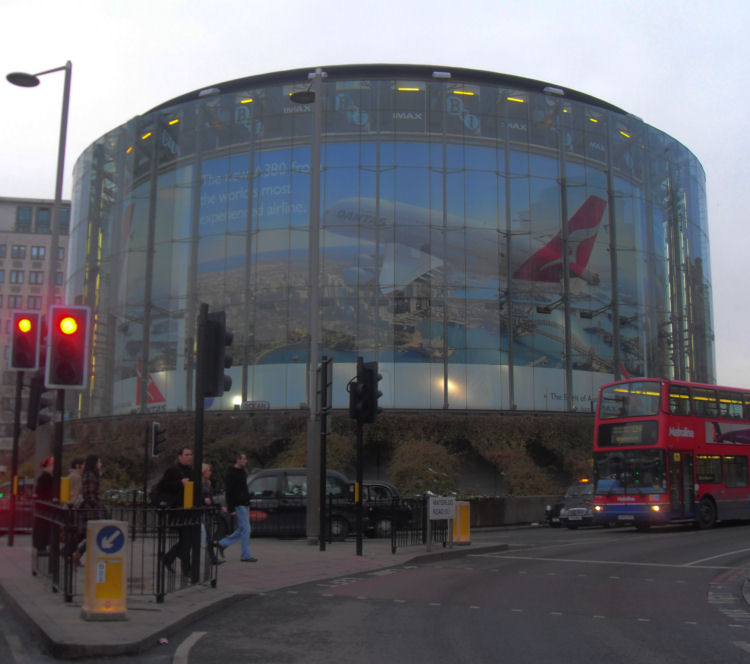 Planners during the 1960s developing the South Bank at Waterloo left an enormous ugly hole of a round-a-bout, which only homeless people made any use of until their eviction in the 1990s. Opening its doors in 1999 and boasting the biggest screen in Great Britain of 26mx20m and with seating for 482with full digital surround sound. The London IMAX is part of the British Film Institute which screens feature films, shorts and television programmes, with the outside glass building used as a giant advertising billboard. This new London Landmark is built to impress, although entering the cinema is quite an experience, as you go in the lowest level, where the underpass used to be. Behind glass walls you pass the ticket office, up the stairs passed the screen and more climbing to your allotted seats. Donít be put off if you are disabled, as you ascend to the top by lift.
London Time

The contents of this website are the property of knowledgeoflondon.com and therefore must not be reproduced without permission. Every effort is made to ensure the details contained on this website are correct, however, we cannot accept responsibility for errors and omissions.

Contact Us | Advertise