What's on in London?

The Crime Museum Uncovered 9 October 2015 – 10 April 2016

For the first time, never-before-seen objects from the Metropolitan Police's Crime Museum are on public display in a major new exhibition at the Museum of London. Since its establishment by serving officers in the mid-1870s, the Crime Museum has previously only been open to police professionals and invited guests. Now, using original evidence from this extraordinary collection, we unlock real-life case files to take you on an uneasy journey through some of the UK's most notorious crimes from Dr Crippen to the Krays, the Great Train Robbery to the Millennium Dome diamond heist.
Click above to read full PDF leaflet
---
Finger Pointing at "YOU"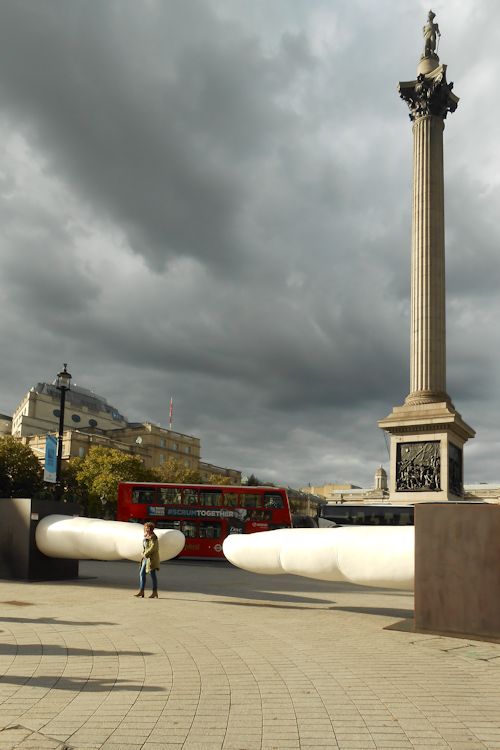 Two giant fingers have been installed at the top of Whitehall on the King Charles Island in London's Trafalgar Square, weighing in at 25 tons. Called You, the new sculpture by Mexican artist Jose Rivelino (born 1973), depicts two 45' long index fingers pointing at each other.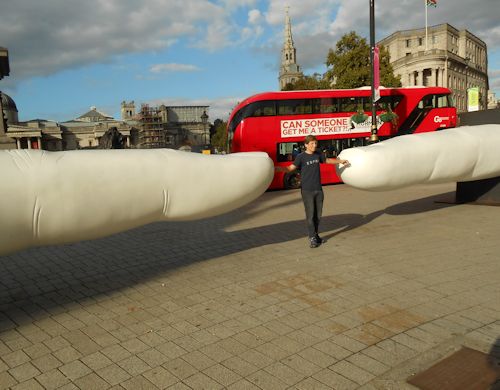 Each finger was cast in bronze and then painted white. The piece is a reflection on inequality, with the two fingers both being equal in weight, size, and shape—although separate, so that they can be joined together when the public engages with them and stands in between. "Public space is always the most sincere, challenging place in which to display an artist's work," Rivelino says: "In a world that is self-evidently unequal, 'You' calls upon viewers to question their attitude towards the highly significant issue of equality between human beings." The work is the first large-scale artwork to be installed as part of the Contemporary Mexican Sculpture: The Vision of Four Artists public art exhibition. Other works, cast in volcanic stone and resin, will emerge from Yvonne Domenge, Jorge Yazpik, and Paloma Torres, and will be placed near other iconic London landmarks, each representing a successive generation of Mexican artists born between 1946 and 1973. The monumental sculptures are part of the Dual Year of Mexico – UK 2015. Diego Gomez Pickering, Mexican Ambassador to the UK, said: "This wonderful project will not only showcase Mexico's rich cultural heritage here in the United Kingdom, but it will also bring together diverse audiences in the celebration of the Dual Year between our two nations." "You" by Rivelino is on display until 31 December.

The contents of this website is the property of knowledgeoflondon.com and therefore must not be reproduced without written permission. Every effort is made to ensure the details contained on this website are correct, however we cannot accept responsibility for errors and omissions.



About Us | Contact us | Advertising