Jacob's Island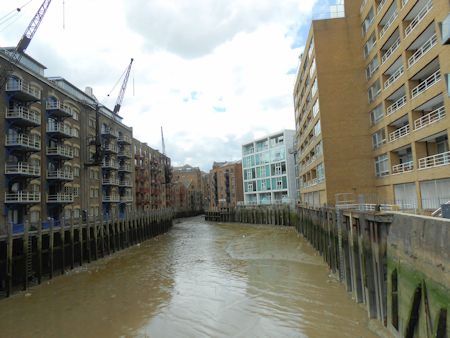 Folly Ditch, a loop of the River Neckinger, encircled this area, which was originally called Jacob's Island. Described by Charles Dickens as "surrounded by a muddy ditch, six to eight feet deep"; the "Island" contained many mills, warehouses and wharfs. Most of the early buildings were demolished by 1860 and were replaced by Victorian buildings, many of which have also now since gone; New Concordia Wharf is one survivor. In the early nineteenth century, this area was a notorious rookery or slum. Dickens used it in his novel "Oliver Twist". He set Fagin's den in one of the warehouses and the evil Bill Sykes met his grisly end in the ooze bed of Folly Ditch.
The contents of this website are the property of knowledgeoflondon.com and therefore must not be reproduced without permission. Every effort is made to ensure the details contained on this website are correct, however, we cannot accept responsibility for errors and omissions.


Follow us on Twitter
Our time is FREE!
Is the information and enjoyment enough to donate towards our running costs?