Dorset in London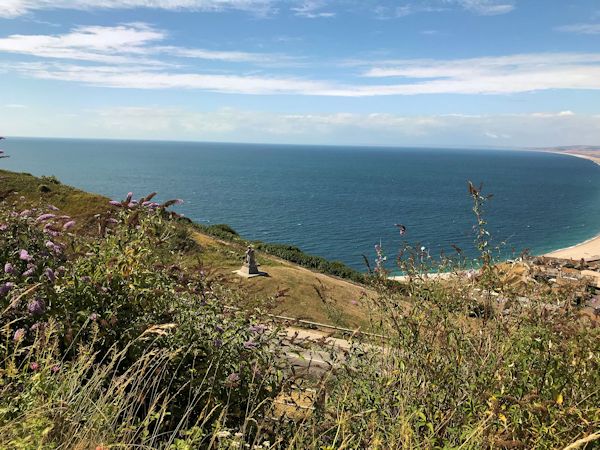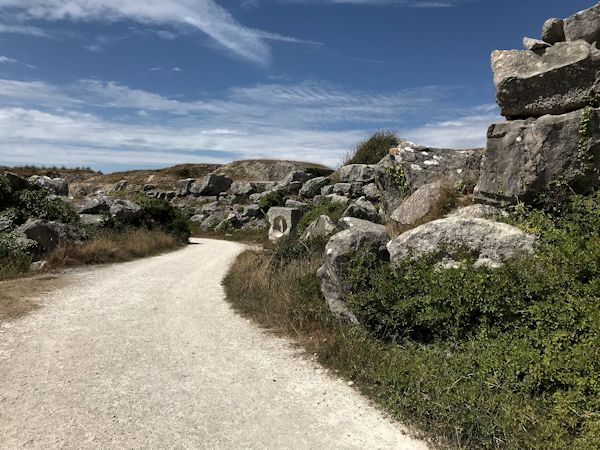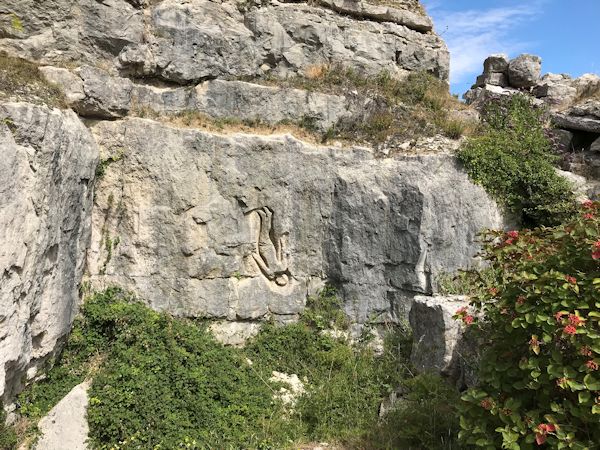 Portland Stone used in many of the world famous building like St Paul's Cathedral
Portland Stone marker near the spot where a crane once loaded stone for the mainland
Most tourists rambling around London are completely unaware they have also visited parts of Dorset. Itís hard to believe that a tiny Island of less than six square miles has been responsible for building London as the greatest city we see today. For a hundred and twenty miles southeast of the capital lies the small Island of Portland in Dorset, where much of Londonís building material has been quarried. Portland Stone, as it became known, was formed during the Jurassic period over 150 million years ago from a type of limestone which is unique to the island. The list of buildings and statues using Portland Stone are enormous, but just to mention a few we have: Buckingham Palace, Palace of Westminster, Bank of England, Tower of London, The Cenotaph, London Bridge, Mansion House,London School of Hygiene and Tropical Medicine, Senate House,, Banqueting House, the Horse Guards building in Whitehall, St Martinís-in- the-fields, Christs Church Spitalfields and of course St Paulís Cathedral. It has also been exported around the world for buildings like; the Irish Houses of Parliament, the United Nations Headquarters (New York City) and many buildings and monuments in Washington DC.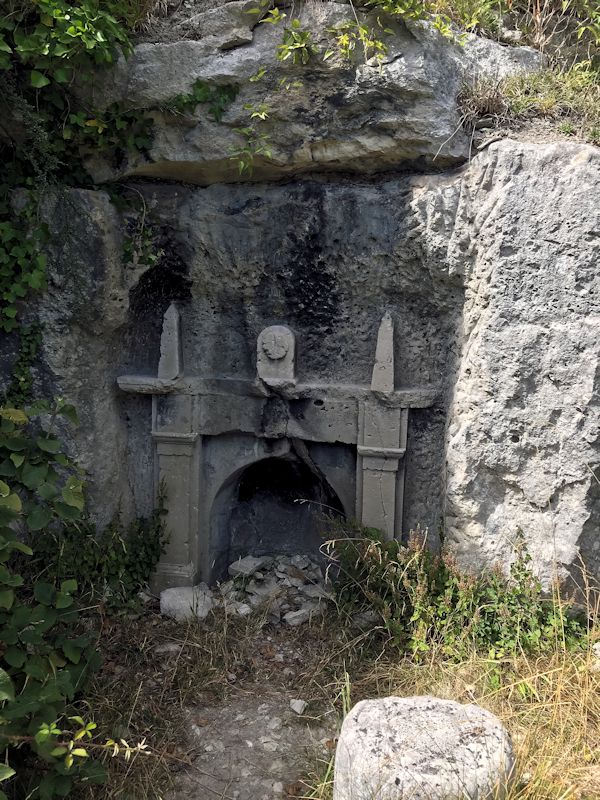 Carved out fireplace left behind in the stone
Portland stone was first used in London during the fourteenth century. It was used at Westminster in 1347 and the foundations of a gateway at the Tower of London One of the earliest remaining buildings in London using Portland stone is the Queen's House at Greenwich. It was built for James I's wife, Queen Anne of Denmark. It goes back much further in history as it was also known to the Romans. It was after the Great Fire of London in 1666 the Portland Stone became more in use and was much favored by Sir Christopher Wren, a Dorset man himself.
Rebuilding of St Paulís with Portland Stone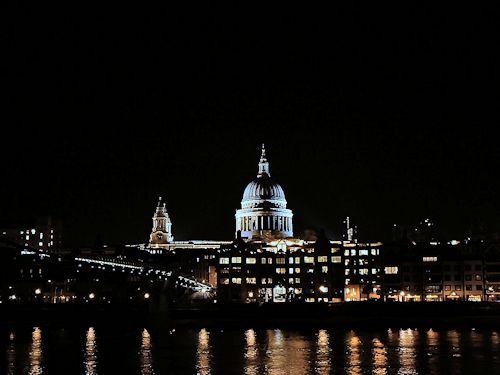 For rebuilding St Paul's Cathedral in 1676 Thomas Knight, a stone merchant from London, acted as an agent in Portland. He proved to be unreliable and failed to dispatch stone as required and failed to pay the Quarrymen according to their contracts with him. In 1678 he was replaced by Thomas Gilbert and Thomas Wise. Gilbert was a Portlander who, after his apprenticeship in London, had become a stone dealer Various agents would come and go, such was the scale of the task. Hackman writes: "Sir Christopher Wren was still worried about the supply of Portland stone." He claimed that the stone was being wasted on the island by irregular and improper working. and claiming to Queen Anne that because of irregularities among the workmen there was likely to be a scarcity of stone and the price would be enhanced. This led the Queen, in September 1703, to forbid all persons from taking stone or working in the quarries without license from Wren. The arguments continued and the rules weren't enforced, but the re-building of St Paul's Cathedral was completed in 1708 and the rights of the Dean and Chapter of St Paul's to obtain stone on the island ceased. It is claimed that the average annual exports of stone may have been in the range of around 2,000 to 5,000 tons a year. Overall the figure of around 50,000 tons of Portland stone is often quoted for the construction of the cathedral. Other buildings are unlikely to have used more than 1,000 tons a year in total.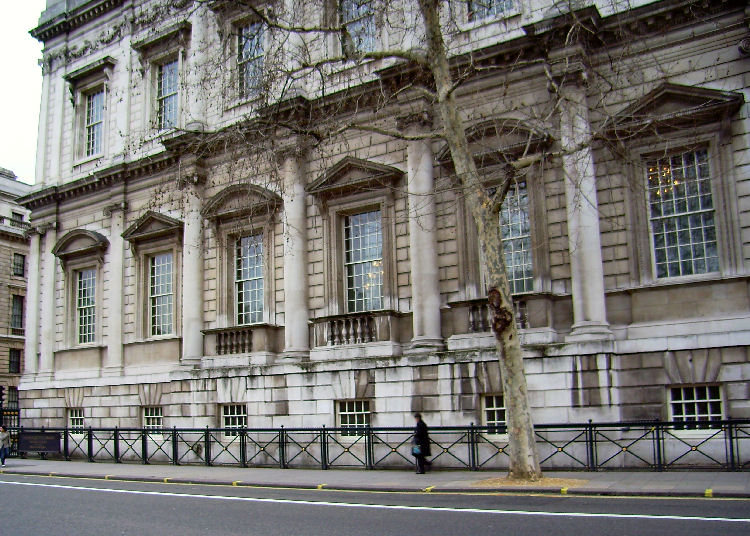 Banqueting House
Portland Stone was used here at Banqueting House by Inigo Jones, who recognised the advantages of using Portland stone which has the unique properties of being cleansed by rain. This is why it is so white on the exposed areas but black under the window sills and in protected corners as you can see in our picture.

Christs Church Spitalfields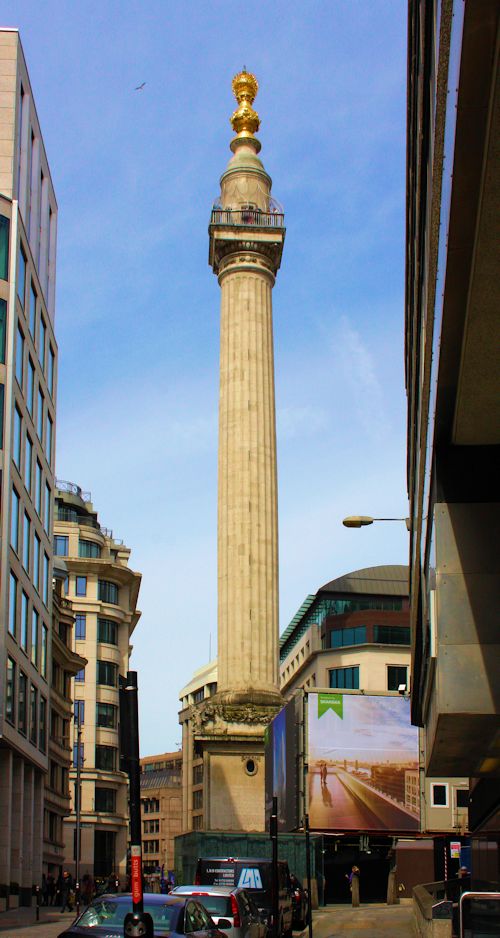 The Monument
London Time

The contents of this website are the property of knowledgeoflondon.com and therefore must not be reproduced without permission. Every effort is made to ensure the details contained on this website are correct, however, we cannot accept responsibility for errors and omissions.

Contact Us | Advertise