Antrim Gardens Relics
For relic seekers with some time on their hands, there is another garden, this time in Hampstead, which is well worth a visit when you're close by.

Well head taken from the original House of Commons
Antrim Grove has a small children's playground area called Antrim Gardens, formerly used as a tennis court. Visiting this small park has a surprise in store, for here we can have two curiosities for the price of one. There is a well-head made from the stonework taken from the original House of Commons, which suffered a fire in 1834.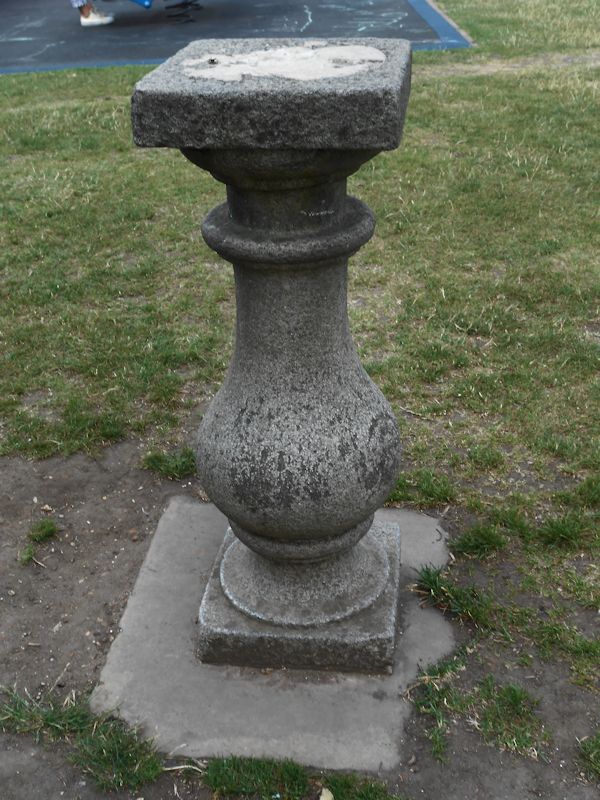 Baluster from the original Waterloo Bridge
The Houses of Parliament we see today were rebuilt by architect
Charles Barry
, after a fire. There is also a baluster from the original
John Rennie's
Waterloo Bridge, (demolished in 1936). When this was originally erected in the gardens it was converted into a sundial, but with the passing of time (excuse the pun) the only thing left remaining are the scars where the sundial fittings were once attached. Both these items were presented by a Mr and Mrs Lionel Barnett in 1945.
London Time

The contents of this website are the property of knowledgeoflondon.com and therefore must not be reproduced without permission. Every effort is made to ensure the details contained on this website are correct, however, we cannot accept responsibility for errors and omissions.

Contact Us | Advertise