Knowledge of London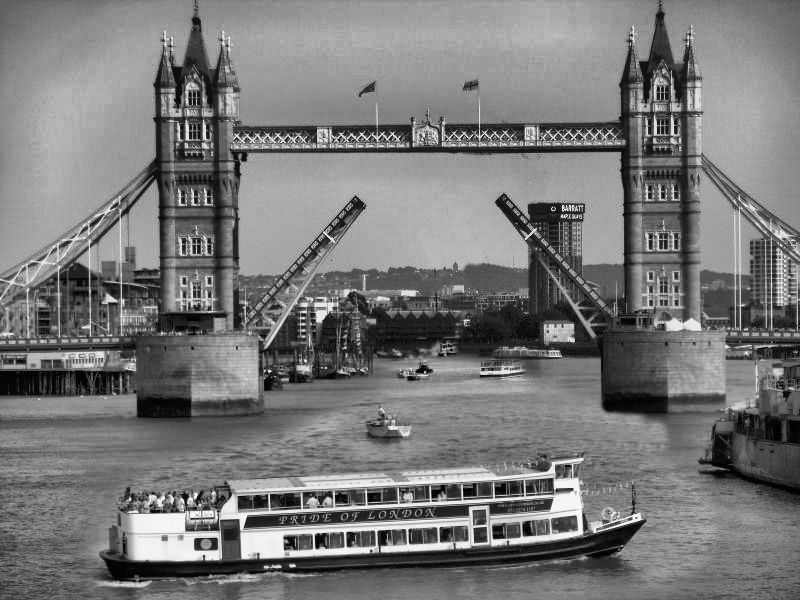 Welcome to London
Over the years London has become one of the most vibrant cities in the World. It has grown from a small iron age settlement on the banks of the river Thames to a vast commercial city, with some of the world's renown architecture, as well as keeping with traditions of its past alive. The making of London was mainly due to the Roman invasion of Britain by Claudius in 43 AD. Their first capital city, however, was Colchester in Essex. London's main attraction for the Romans was the River Thames, which made it the best place in Britain for trading with the rest of the Roman Empire. London or Londinium as it was known in Roman times became the centre of commerce and trade. For people visiting London for the first time, it must be one of bewilderment, from seeing Londonís vast array of streets, laid without design or forethought. London was not planned; it has evolved, with each generation leaving its own footprint on the ever-changing face of London. Londoners and visitorsí alike might think they already have a good knowledge of London; however, there are still many curiosities and unknown corners which are hidden secretly away, waiting to be discovered, behind the maze of a commercialised city which has now developed before us in recent years.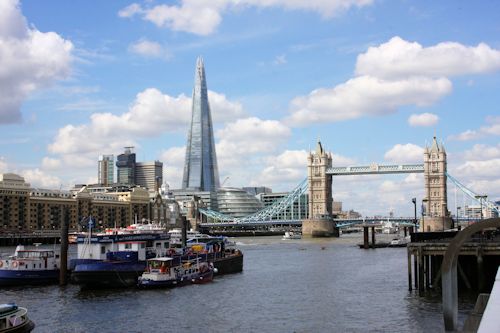 Almost every time a new building development takes place archaeologist have a dig down to Roman levels and quite often make some startling discoveries. Many of these can be seen in the Museum of London, thanks to some of these discoveries we now know where the Great Forum of Roman London was built and where the Roman Amphitheatre had once stood. The giant CrossRail tunnels now being dug deep below the surface of London, have revealed many Roman graves and plague pits.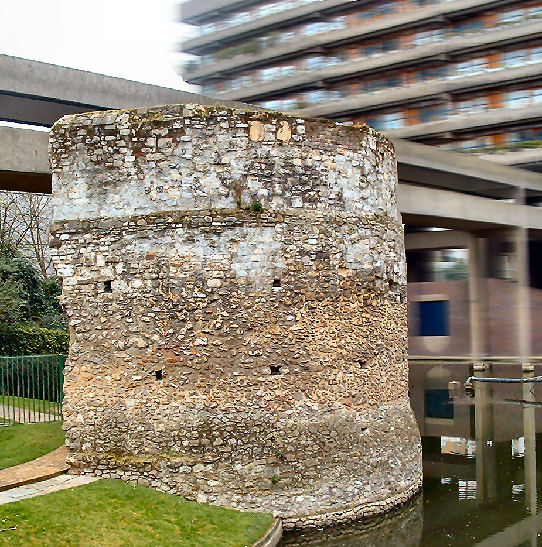 Round Roman Tower at Cripplegate.
Yet there are two-thousand-year-old Roman walls running above the surface through the city, which you can see and touch for free! Surprisingly there are many visitors unaware of this, so the question must be asked, how many lesser known curiosities are undiscovered by them?
Tourist visit Highgate Cemetery in their droves looking for the Karl Marx grave
and paying an admission fee too! Yet just by City Road, in the centre of London you can see for free many British worthies.
Bunhill or Bone Hill fields as it was once known was a plague pit, first opened in 1665 and according to Daniel Defoe new corpses from the great plague were buried on top of the old ones. When the plague subdued the London Council enclosed the pit with a brick wall and leased it for the dissenters, those who objected to the burial service laid down in the common prayer book.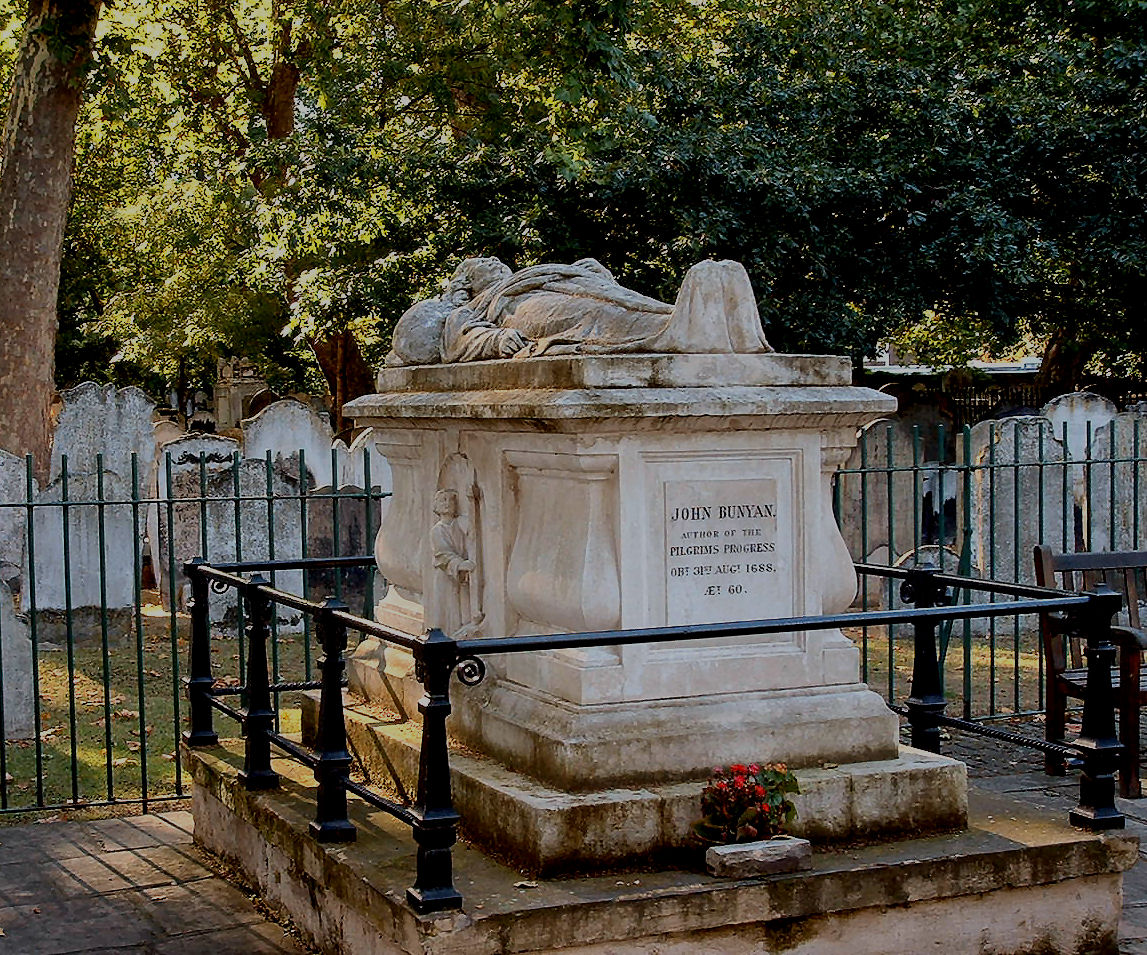 John Bunyan writer of the "Pilgrims Progress" died in 1688 after his ride from Reading to London through the rain, lies buried here.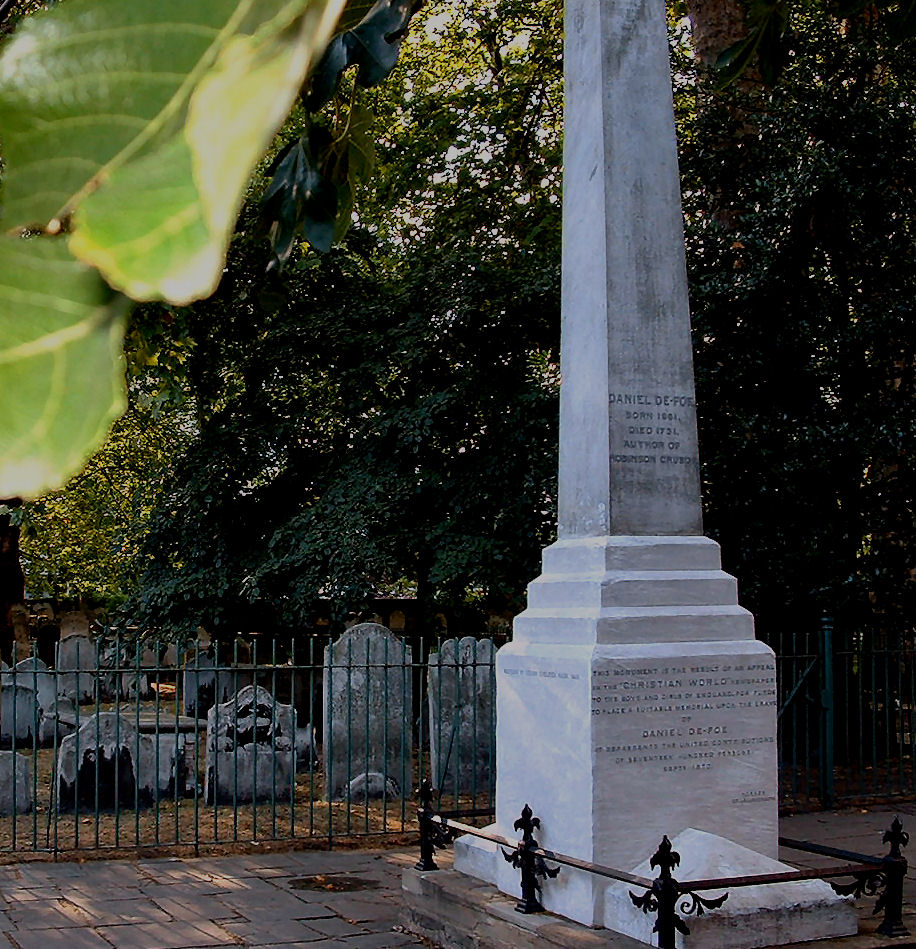 Daniel Defoe who wrote Robinson Crusoe and died in 1731.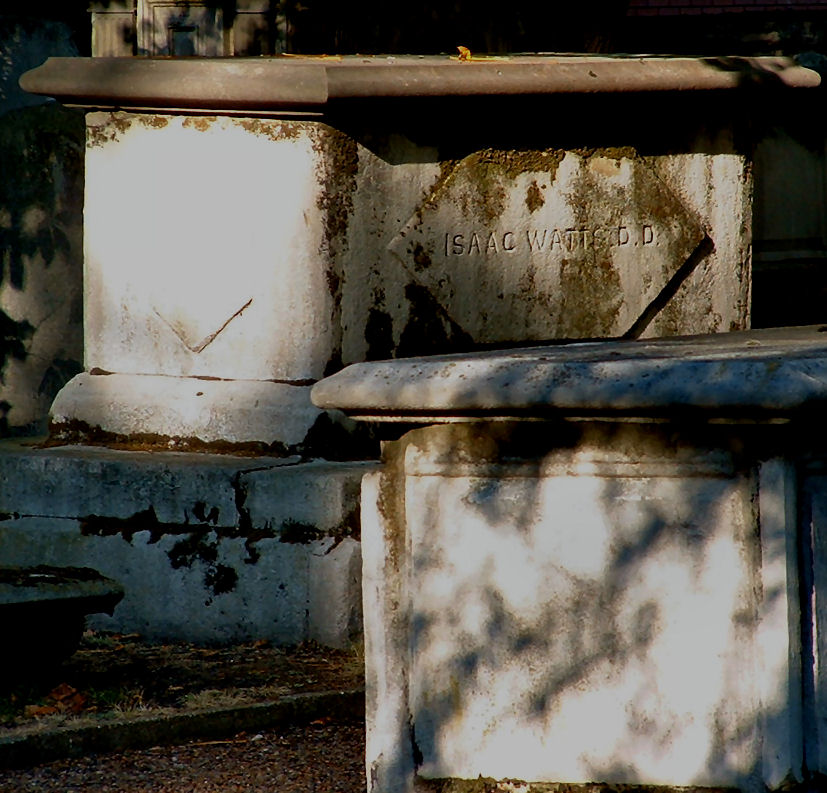 Here lies Isaac Watts author of the hymn; "When I survey the Wondrous Cross" died in the year 1748.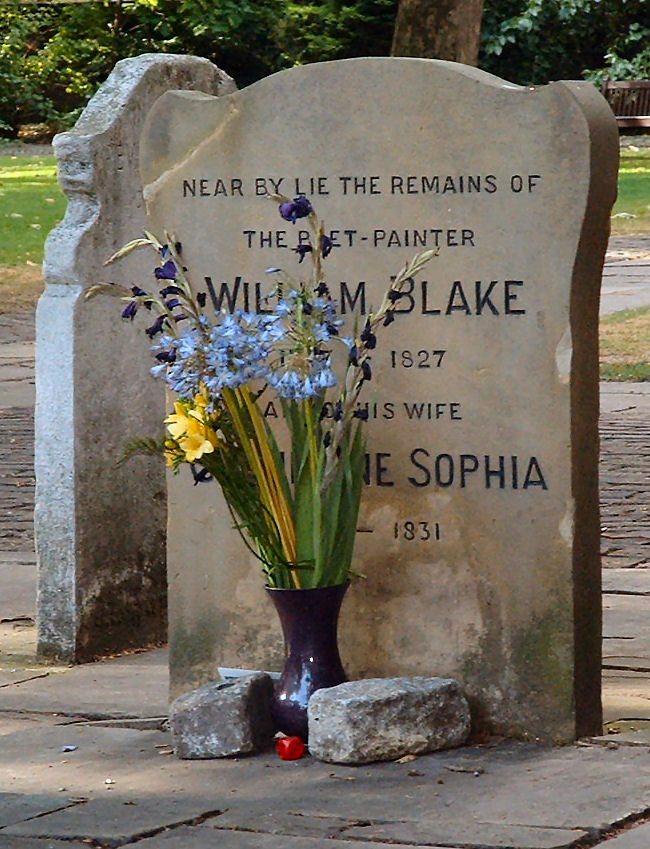 And another great writer the poet William Blake (and did those feet in ancient times "Jerusalem") lies here near "the dear and too careful and over-joyous woman" who was his wife. If you're an American who thinks you bought our old London Bridge then think again, We short changed you by keeping one of the arches back.
The original Rennieís London Bridge arch which they left behind
The Marshalsea Prison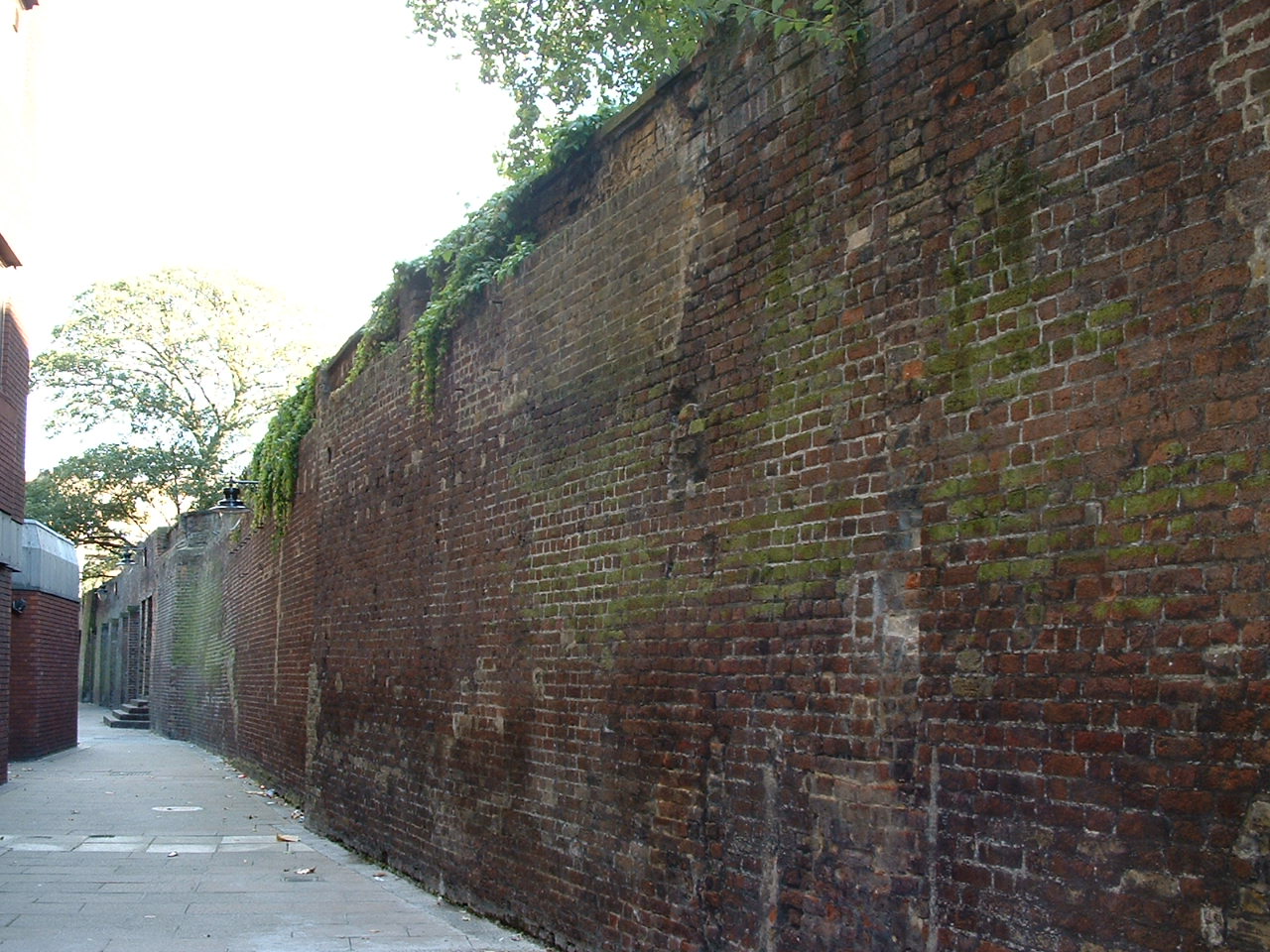 This length of wall is all that remains of the Marshalsea Prison for debtors "Stone walls do not a prison make, nor iron bars a cage."
Just alongside the busy Borough High Street, by the rear of St. Georgeís Church, stood for many years the smallest of our debtorsí prisons, the Marshalsea. Charles Dickens' father, John Dickens, was incarcerated here for debt in 1824. Charles was only 12 years old at the time. This was to become Dickens' worst memory, which was to haunt him for the rest of his life. He was put into lodgings at nearby Lant Street, and sent out to work in a blacking factory, on the north bank of the Thames, site of a present-day foot of Hungerford Bridge. And if aviation is your thing we have
The Old Aero-Works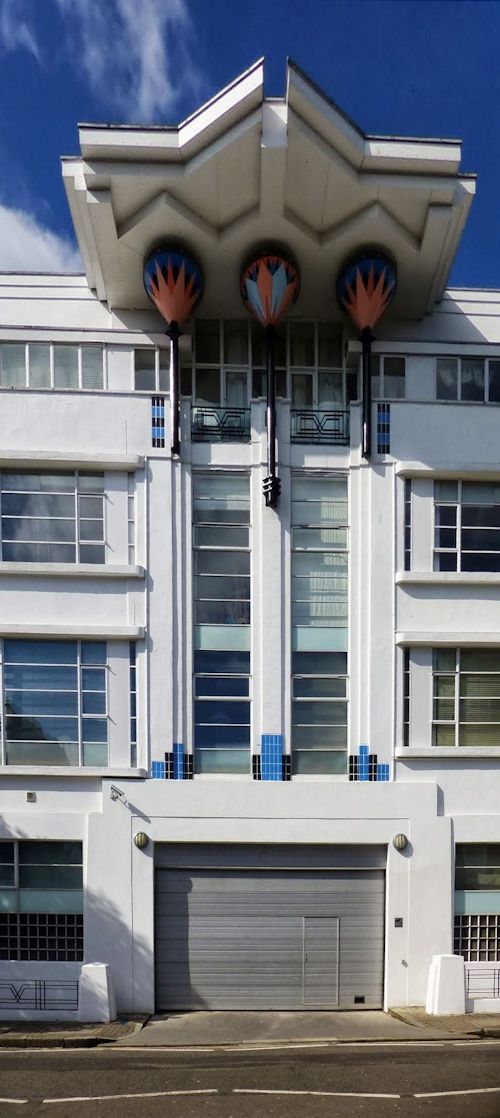 Just off of the Edgware Road. The building itself is an Art Deco classic and worth a short journey away from the west end. Browse away through the many pages on our website which we know will absorb your time - fear not as we have incorporated a clock on every page showing the time in London. If you feel you have enjoyed our free on-line tour and information you can make a donation towards our running costs.
London Time
The contents of this website are the property of knowledgeoflondon.com and therefore must not be reproduced without permission. Every effort is made to ensure the details contained on this website are correct, however, we cannot accept responsibility for errors and omissions.