London Oddities # 16: The Upside Down House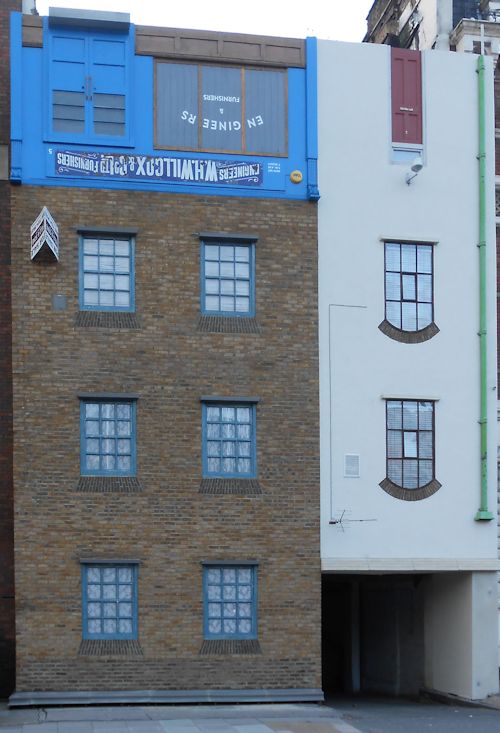 The upside down house in Blackfriars Road, built upside down. Everything is upside down including the T.V aerial, for sale sign, drain-pipe, window ledges, doors and the shop front at the side. This curiosity is a work of art created by 29 year old artist Alex Chinneck. It forms part of Londonís annual Merge Festival which showcases art and music on Bankside.
More Curiosities
1 | 2 | 3 | 4 | 5 | 6 | 7 | 8




London Time




The contents of this website are the property of knowledgeoflondon.com and therefore must not be reproduced without permission. Every effort is made to ensure the details contained on this website are correct, however, we cannot accept responsibility for errors and omissions.

Contact Us | Advertise