Café Below - Bow Bells
Sir Christopher Wrenís Bow Bells is famous for its relationship with the Cockney, whom it is said are only true Londoners when born within earshot of their sounds. The original church was destroyed in the Great Fire of London in 1666, with the crypt being the only survivor of the fire. When Wren rebuilt the church he wasn't interested in the crypt and blocked off the beautiful old medieval spiral staircase which you can see the beginning of just on the left as you come into the first of the two restaurant rooms.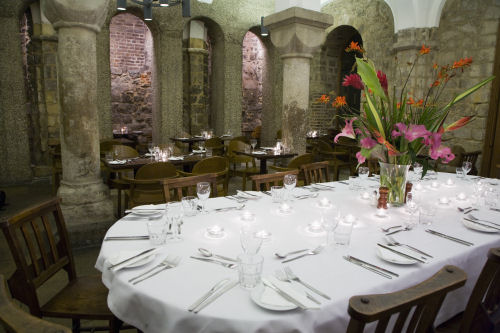 'The Court of Arches' is today used as a hidden restaurant of London although in years past it was traditionally the place for the high court of appeal where the Archbishop of Canterbury sat. Indeed during the early 1960ís, a young QC named Geoffrey Howe was involved in a case there. These days the court no longer sits here, although entertainment for the great and the good of the ~Church of England take place in the restaurant nearly every time there is a new bishop. There is a legal ceremony ('confirmation of the election of the bishop') which takes place in the church upstairs and then they all, generally including the archbishop, come downstairs for a glass of wine and some nibbles.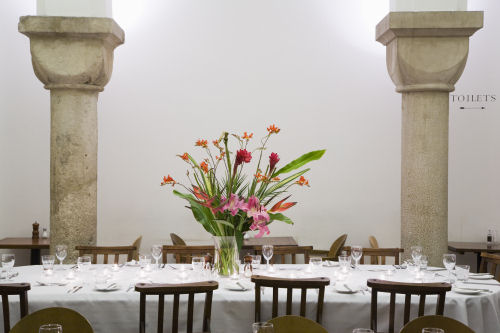 The restaurant is open from 7.30am to 10 pm Monday to Friday and by arrangement at weekends for private parties. It is a good place to visit whilst exploring the city for an enjoyable meal.
For the menu and prices please visit their website: www.cafebelow.co.uk




London Time




The contents of this website are the property of knowledgeoflondon.com and therefore must not be reproduced without permission. Every effort is made to ensure the details contained on this website are correct, however, we cannot accept responsibility for errors and omissions.

Contact Us | Advertise