The French Huguenots House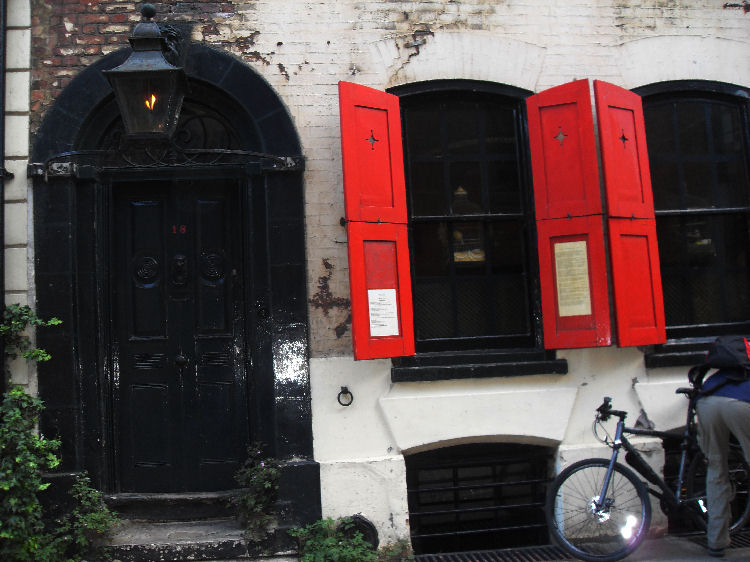 Dennis Severs' House, 18 Folgate Street Spitalfields, London
Dennis Severs took this eighteenth-century house that once belonged to French Huguenots and was used by them not only as living quarters but also as their business as silk weavers. Dennis has recreated the smells, sights and sound of the past in this time warp in Folgate Street. It is hard to realise that you are but a stone's throw away from the busy traffic of Bishopsgate. Take the virtual tour with Dennis's own website or better still check out the times and make a visit in person.
18 Folgate Street Virtual Tour website
London Time

The contents of this website are the property of knowledgeoflondon.com and therefore must not be reproduced without permission. Every effort is made to ensure the details contained on this website are correct, however, we cannot accept responsibility for errors and omissions.

Contact Us | Advertise