The Ice House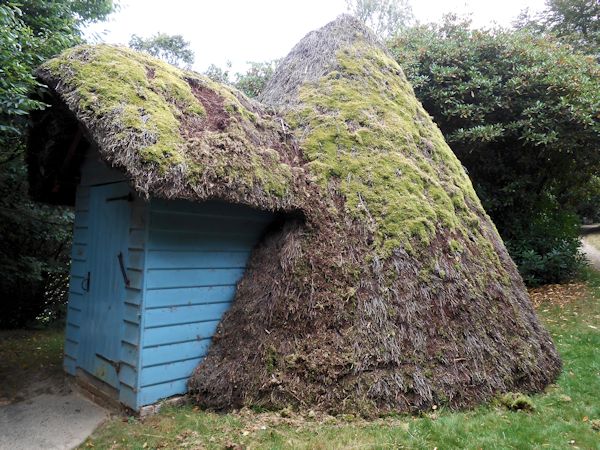 An ice house (also known as ice well, ice pits or ice mounds) was a building for storing ice throughout the year and they were first introduced to Britain around 1660 and the design came with travellers who had seen similar buildings in Italy. They were commonly brick lined, domed structures, with most of their volume underground. They were also rounded at the bottom to hold melted ice. Until the second half of the 19th century, when imported ice and refrigeration took over, the hacked ice was stored in a purpose-built ice house, usually on the north side of a house, usually near the kitchen, and often hidden in a shrubbery or fashionable wilderness. They were made of brick and normally, though not always, took the shape of a giant egg; two thirds below ground for insulation, a third above, with igloo-style doorways for access. Recently, archaeologists in London have re-discovered a subterranean ice house near Regentís Park. Dating back to the 1780s, the egg-shaped cavern was used to store ice, which was imported from as far away as Norway.
Enormous 18th-Century Ice House Re-Discovered Under London Street
The ice was usually collected during the snow of winter and also taken from frozen lakes or rivers, the ice was then compacted at the bottom of the well, where it would remain frozen throughout the year. The ice itself was never eaten it was used only to freeze or cool food or drinks. London
Canal Museum
, Kingís Cross, London N1. This much-loved museum in the former ice warehouse of London ice-cream maker
Carlo Gatti
still has one of the 70-foot deep ice wells used to store clean, glacial ice shipped via the Regentís Canal from Norway (donít miss the photographs of ice blocks sliding down the mountain). This spelt the end of private ice store houses. Open 10 am to 4.30 pm Tuesday to Sunday and Bank Holiday Mondays, £5 adults, £2.50 children aged 5 to 15 (under 5s free) and £12.50 families.
London Time

The contents of this website are the property of knowledgeoflondon.com and therefore must not be reproduced without permission. Every effort is made to ensure the details contained on this website are correct, however, we cannot accept responsibility for errors and omissions.

Contact Us | Advertise