London Theatre Playhouse Theatre
Northumberland Avenue W.C.2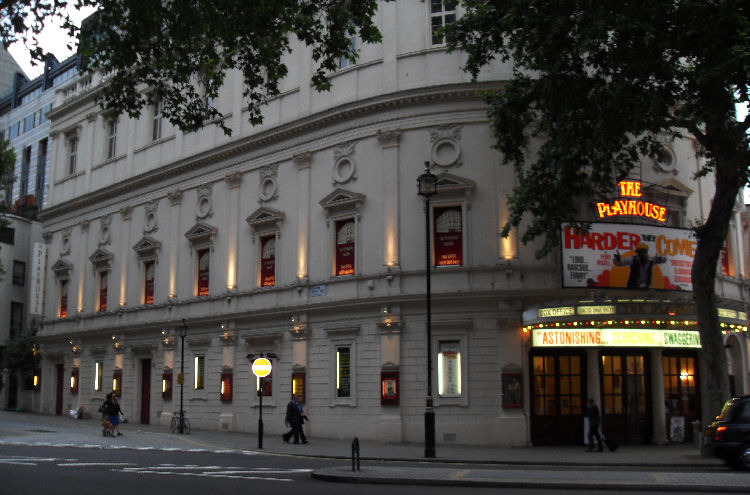 Once known as the Royal Avenue Theatre when it first opened in March 1882, built on the off chance that Charing Cross Station would buy the land to enlarge the Station, when in fact the platform was nestled into the roof. It was in 1905 when a portion of the station collapsed onto the roof of the theatre, killing six workmen and injuring dozens more. During 1907 the renamed Playhouse Theatre was re-opened. Sir Alec Guinness made his name in
Libel
. During the 1950's it became the B.B.C radio theatre for live shows including,
Hancock's half hour
and then in the sixties for pop shows like
Easybeat
, where some top groups like the Stones and the Beatles made some of their first radio broadcasts. In the seventies and early eighties, it fell into disrepair until undergoing refurbishment in 1987. Since then it has seen some nice shows and regained some of its former glories.
London Time

The contents of this website are the property of knowledgeoflondon.com and therefore must not be reproduced without permission. Every effort is made to ensure the details contained on this website are correct, however, we cannot accept responsibility for errors and omissions.

Contact Us | Advertise