London Theatre The Criterion Theatre
Piccadilly Circus W.1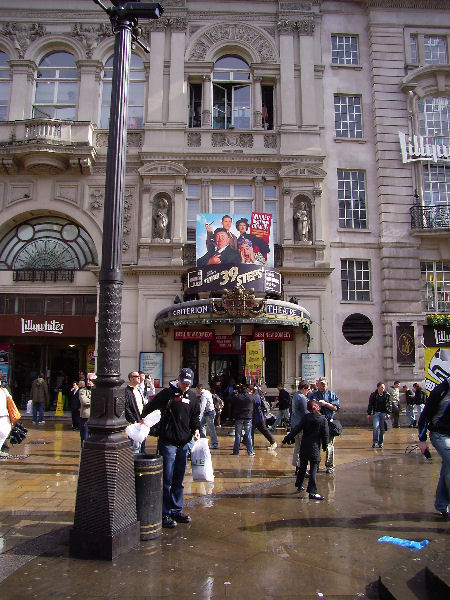 The Criterion Theatre stands on the site once belonging to "The White Bear", the famous 17th-century coaching inn, that was renown for being the place to catch coaches for either the Kent coast or towards the West Country. The White Bear was finally demolished in 1870. The present building was designed by Thomas Verity, with building work beginning in 1871 as two buildings, that were to become the Criterion restaurant, completed in 1873 and the Criterion theatre in 1874. The most unusual thing about this theatre is that is completely subterranean, you go down to the theatre instead of up. It was for this reason that During World War II, The Criterion was requisitioned by the BBC - as an underground theatre it made an ideal studio safe from the London blitz - and light entertainment programmes were both recorded and broadcast live. The theatre is one of the loveliest and after refurbishment in 1992 has had some very successful shows.
London Time

The contents of this website are the property of knowledgeoflondon.com and therefore must not be reproduced without permission. Every effort is made to ensure the details contained on this website are correct, however, we cannot accept responsibility for errors and omissions.

Contact Us | Advertise