Lungs - King Edward V11 Memorial Park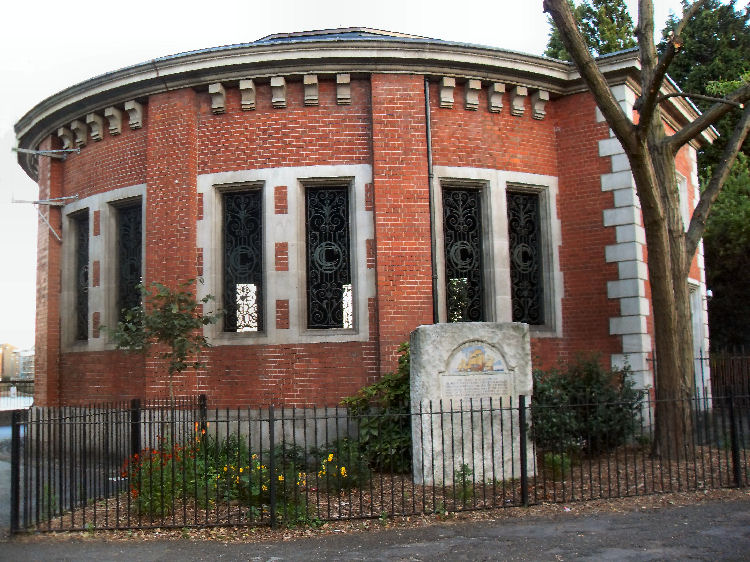 Ventilating shaft for the Rotherhithe Tunnel.
On a pleasant sunny day in the East End of London, you could do no better than to enjoy your time with a visit to this almost forgotten park, steeped in history, and full of exciting riverside views. Previously the ground was covered by an unsuccessful fish market, running alongside the notorious Ratcliff Highway. It has seen several sixteenth-century seamen off from the Ratcliff Cross Stairs. For it was here that Sir Hugh Willoughby took three ships to search for the North-West Passage to India in May 1553. The crew of 115 men including one parson were never to return. Willoughby's ship and one other were blown off course, and he was forced to make camp in Lapland, where their food ran out and everyone died of starvation. The crew's corpses were found several years later. Richard Chancellor, the captain of the surviving ship, managed to make it to northern Russia, only to be shipwrecked off the coast of Scotland on their return with all on board drowned. There is a stone commemorating this departure next to the rather grand building looking more like a round chapel that the ventilating shaft for the Rotherhithe Tunnel which runs beneath.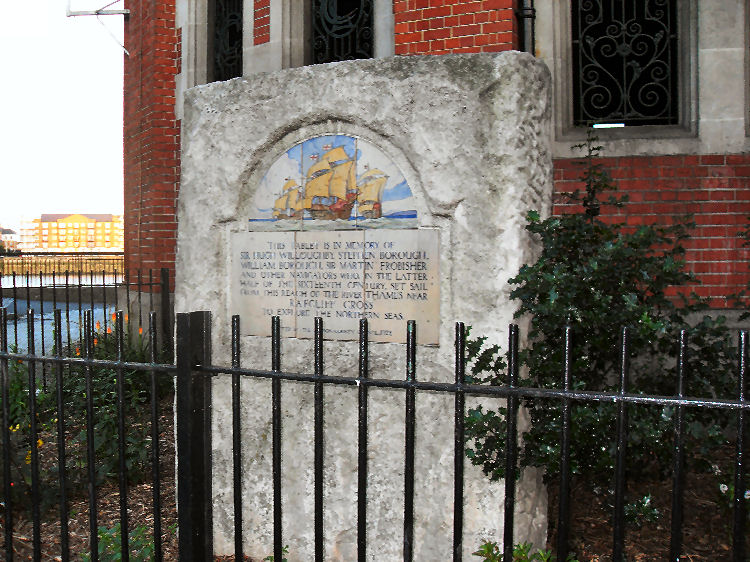 Stone commemorating this departure next to the ventilating shaft.
25 years later on 31 May 1578, English explorer Martin Frobisher sailed from Harwich to Frobisher Bay in Canada. He brought home 1500 tons of 'gold ore'. After years of smelting, the presumed gold was found merely worthless iron pyrite (fool's gold) later used to pave streets in London, leading to the myth that the streets of London were paved with gold.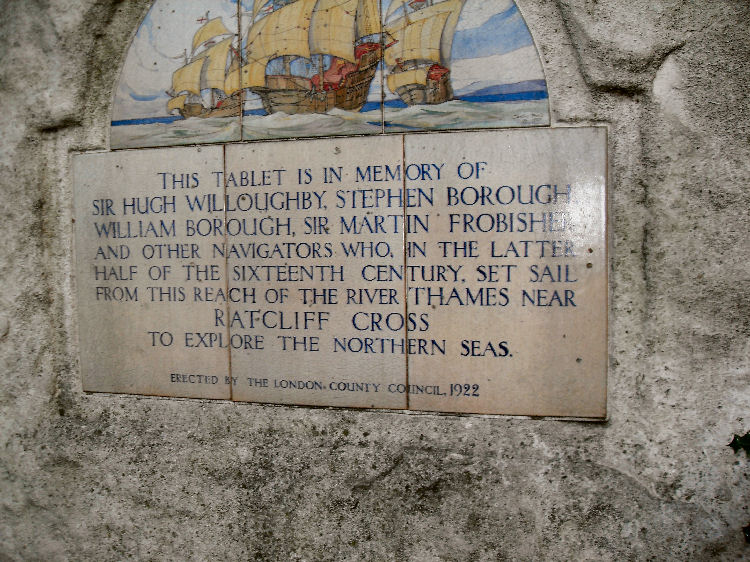 This park first was opened in 1922 as the King Edward V11 Memorial Park, boasting excellent well-kept flowerbeds as well as a bowling green, café and well-stocked child's playground.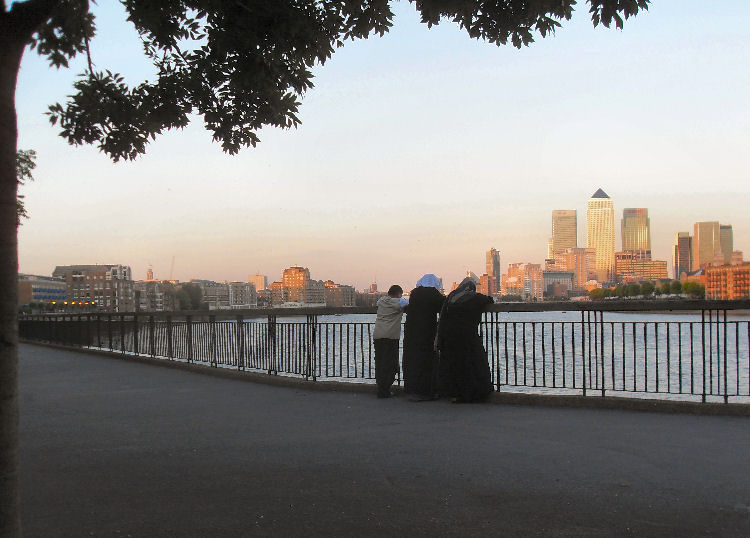 Views of the Canary Wharf.
After a visit and a chance to admire the views of the Canary Wharf complex, if you feel a little peckish you could exit the park by the south-west gate where immediately in front of you is The Wapping Hydraulic Power Station (built 1890) supplying power to both east and south-east London.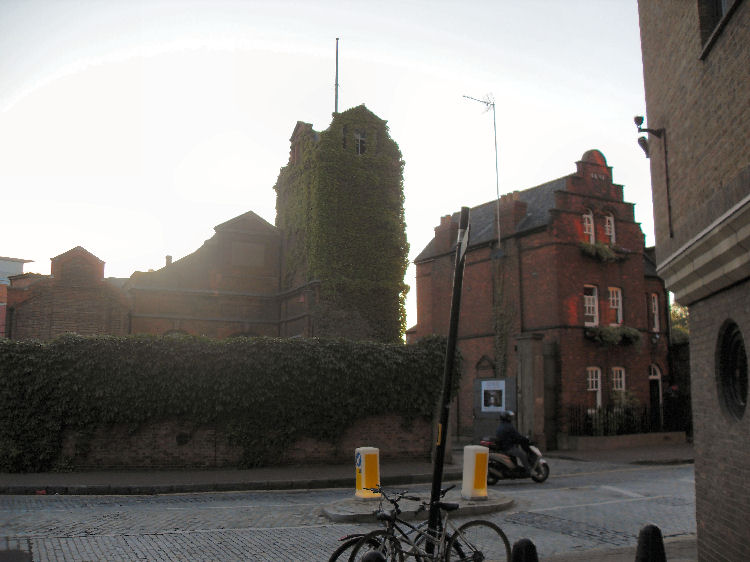 Wapping Hydraulic Power Station.
At the time I visited the Power Station it had a rather contemporary restaurant installed in this delightful building; the Wapping Project Restaurant. If you just want a quiet pint the Prospect of Whitby pub is just opposite the old Power Station. All in all, you can make an enjoyable day far away from the crowds.
London Time

The contents of this website are the property of knowledgeoflondon.com and therefore must not be reproduced without permission. Every effort is made to ensure the details contained on this website are correct, however, we cannot accept responsibility for errors and omissions.

Contact Us | Advertise