London Famous # 11: Thomas De Quincey
36 Tavistock Street, WC2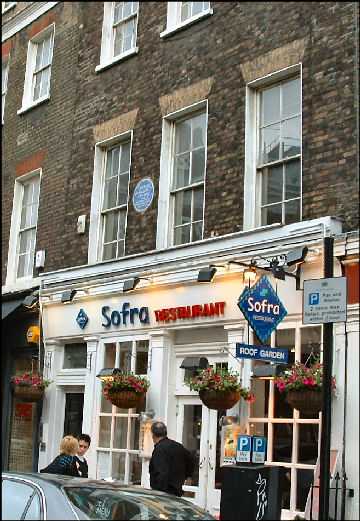 Confessions of an English Opium-Eater was the book that De Quincey wrote about his addiction to the drug and how experiences are transformed under the influence of opium. He was born into a family of Manchester textile merchants in 1785. His father's early death was a forerunner of problems to come. After a brilliant early school career, he ran away from home at 17, living on the streets of London as a mendicant. Reconciled to his family in 1803, he attended Worcester College, Oxford, the next year. It was around this time that he became acquainted with the English romantic poets William Wordsworth and Samuel Taylor Coleridge and began experimenting with opium. He was haunted by the monstrous figure of a crocodile, and visions of Ann, an outcast girl he met while living on the streets, and an early acquaintance named Malay. In 1816 he married Margaret Simpson, the mother of his illegitimate child. In 1821, while living at this address in Tavistock Street, Covent Garden, he published his Confessions of an English Opium-Eater – his greatest success. For the remainder of his life, De Quincey continued writing a number of articles on topics such as literary criticism, theology, philosophy, and politics. He died in 1859.
London Famous # 12:Thomas Twining
216 Strand, WC2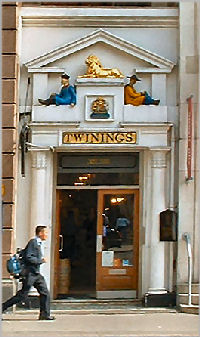 Hemmed in between the NatWest bank and a modern coffee house in the Strand, is this narrow and small Twinings tea shop. This building goes back to the early 1700s and is near to where Thomas Twining discovered the new oriental beverage from an East India Company merchant. In 1706, when he was thirty-one years old, he bought Tom's Coffee House and started his world-famous tea business. Above the doorway of the shop are two Chinese men in oriental costumes plus a gilded lion above the Royal coat of arms. Coffee shops were once a popular feature of London life. Men – but never women – of all classes would gather there to drink, gossip, and do business. Coffee shops gathered a loyal clientele by specialising in particular products or by encouraging customers with common interests. Poets, for instance, would go to one establishment, army officers to another.
London Famous # 13: Henry VIII's Chelsea Manor House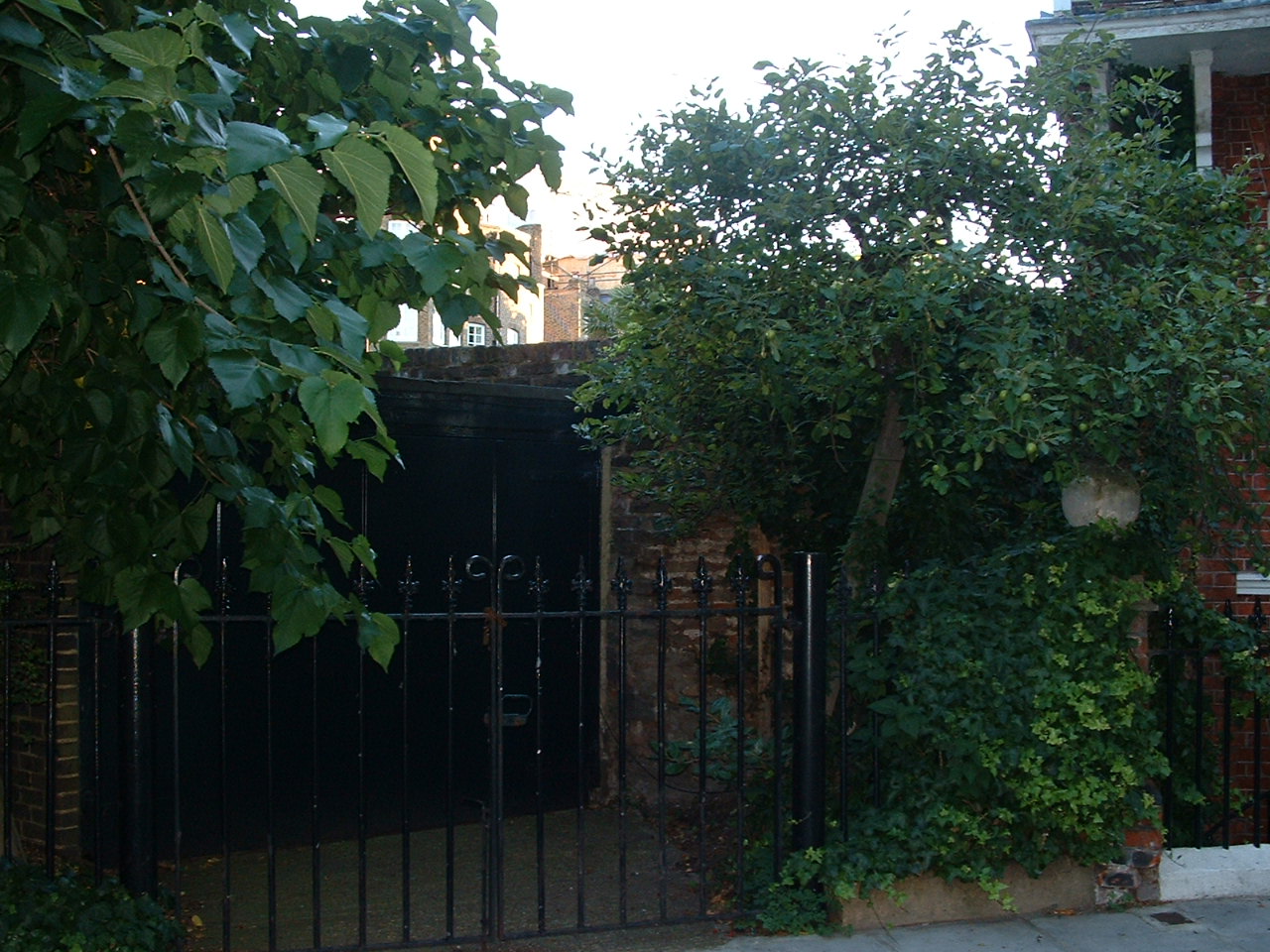 Hidden behind a leafy garden at the end of Cheyne Studios by Cheyne Walk, is all that is left of King Henry VIII's old Manor House in Chelsea. It was built in 1536, in the days long before the embankment was built, standing on the edge of the River Thames, where to take a boat to the Tower of London or Richmond Palace was easy. Along by the remaining wall are some mulberry trees said to have been planted by Queen Elizabeth I. The Manor House was also the home of Sir Hans Sloane, who died in 1753. The house was demolished soon afterwards.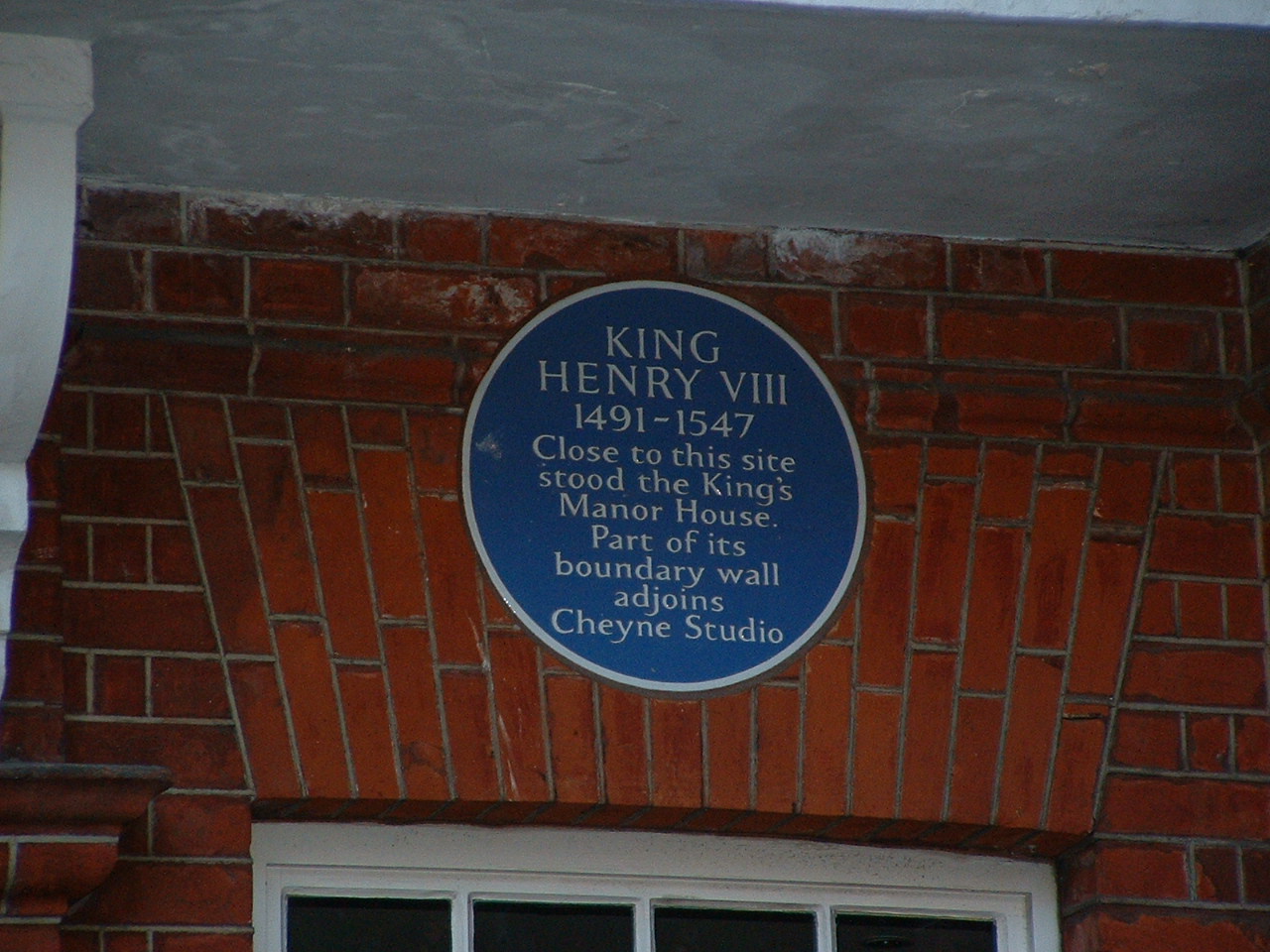 London Famous # 14: 49 Cardinal's wharf on the Southbank
Bankside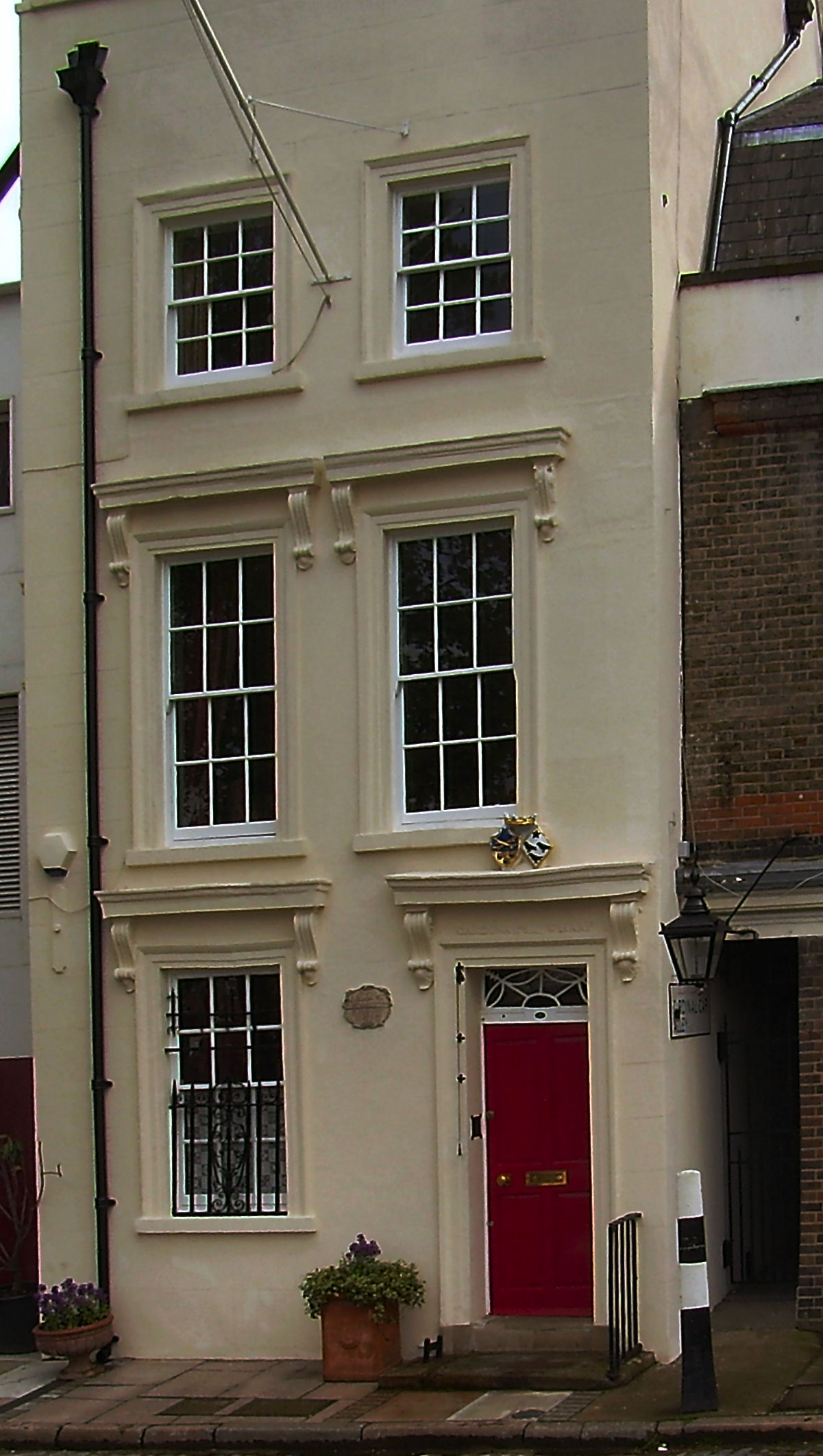 49 Cardinal's wharf on the Southbank
A rare look at the only surviving seventeenth-century terrace, still standing on the Southbank next to Shakespeare's Globe Theatre. This is the house where Sir Christopher Wren is said to have been living whilst working on the rebuilding of St Paul's Cathedral opposite. The plaque stating it to be the residence of Sir Christopher Wren during the building of St Paul's is utterly incorrect. A previous owner, though Wren ought to have lived here, becoming convinced that he did. In fact, it is unlikely that Wren ever visited Bankside.
London Famous # 15: John Betjeman's house
Cloth Court E.C.1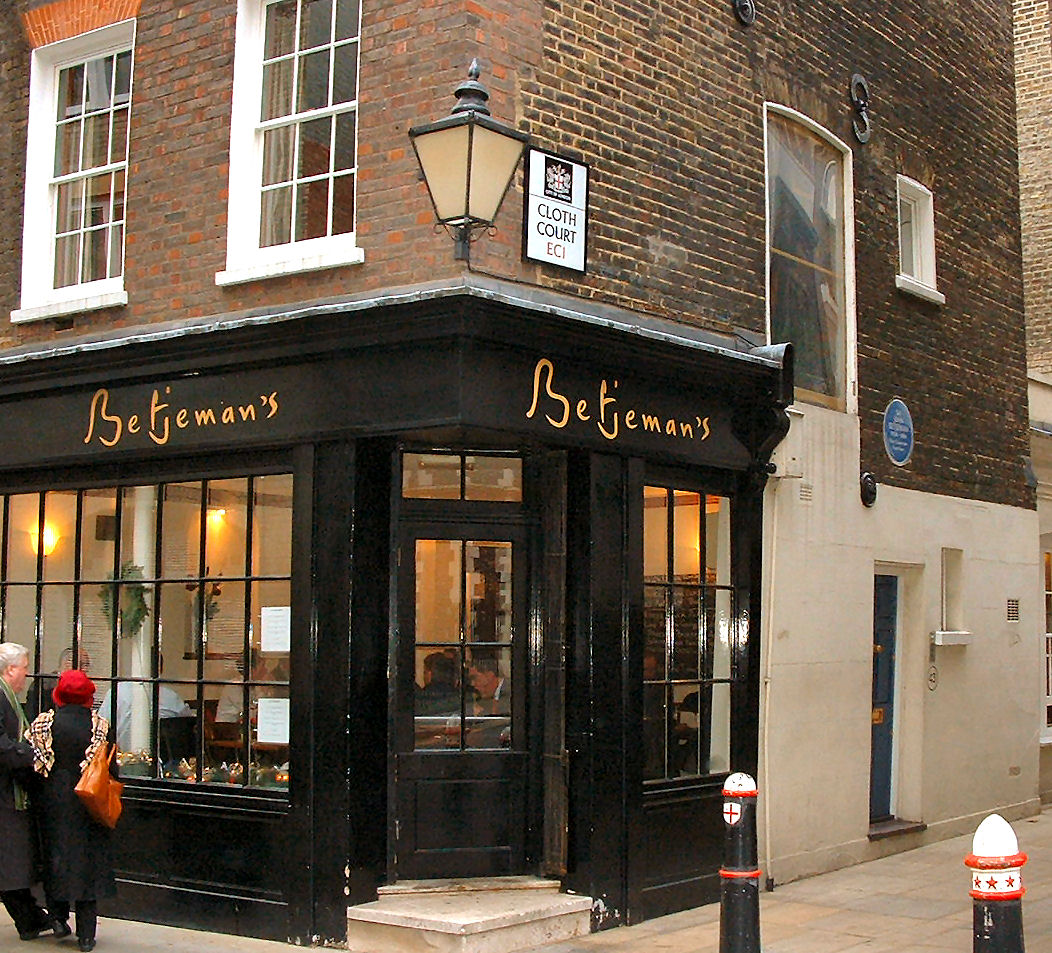 His door is under the blue plaque
John Betjeman, born in 1906, the son of a well-off Dutch-born London merchant and manufacturer. Betjeman wrote hundreds of poems throughout his lifetime, although perhaps his most exciting works were the 'Shell Guides' which he wrote in the thirties. In the 1960s and 1970s his Metroland series, which surveyed the London suburbs bordering the Metropolitan underground line were written. During 1969 he was knighted. When Cecil Day Lewis died in 1972, JB was made Poet Laureate. He died in 1984, aged 77, and is buried in Cornwall.
London Famous # 16: Lilian Baylis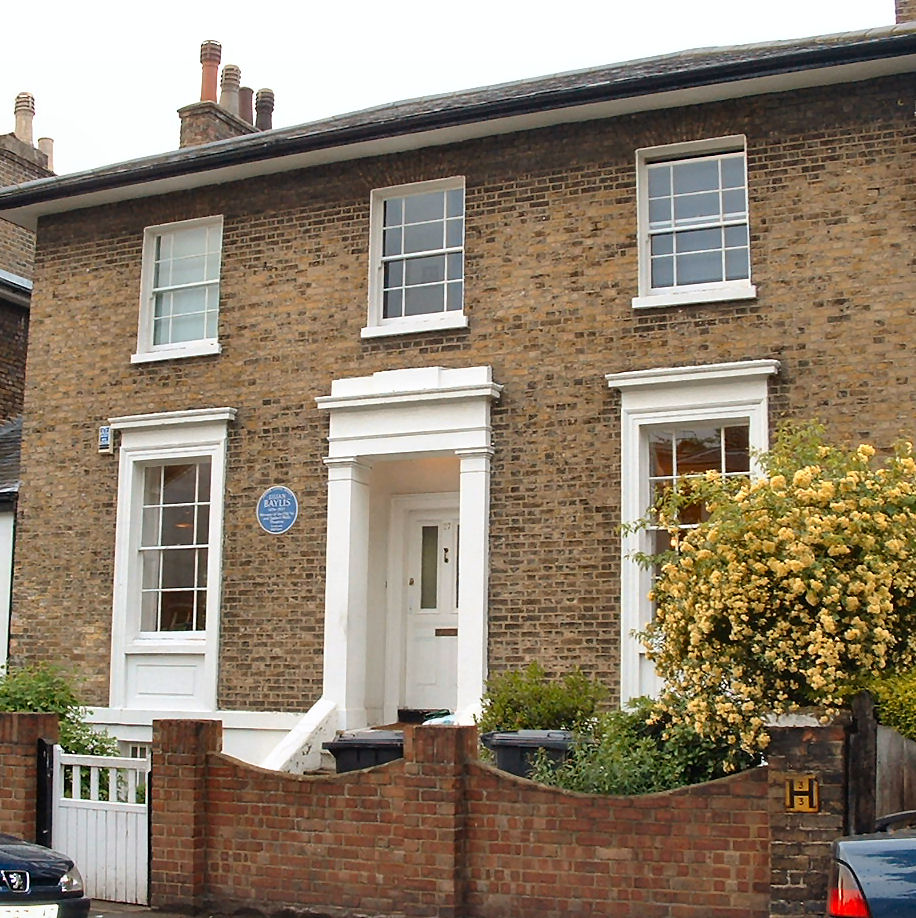 Lilian Baylis was born in 1874 spending her late teens in South Africa where her parents emigrated to 1890 from England. She returned to England in 1898 to help her aunt Emma Cons run the Royal Victoria Hall. When her aunt died in 1912 Lilian managed the Royal Victoria Hall, re-named "The Old Vic" where she remained until her death. Remembered by the road opposite named after her "Baylis Road". In 1925 she became the driving force behind the Sadler's Wells opera house that owes much of its success to her. She lived much of her life in this house at Stockwell Park Road till her death in 1937.
London Famous # 17: Nell Gwyn
79 Pall Mall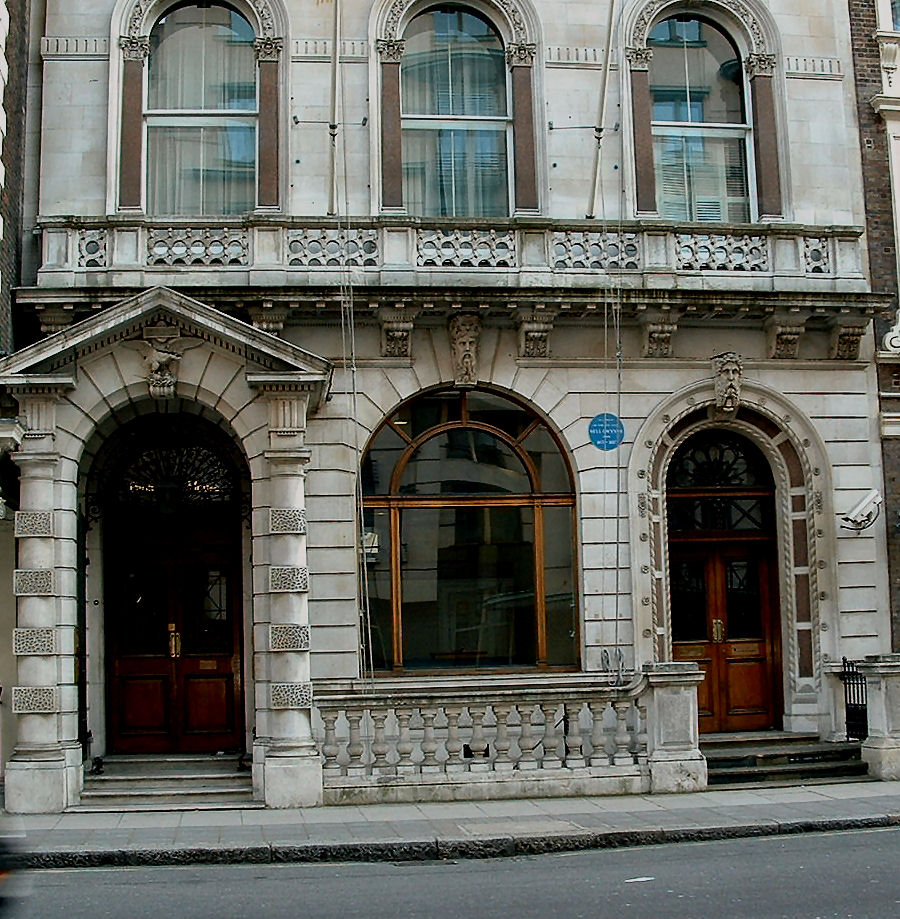 79 Pall Mall
Nell Gwyn moved into 79 Pall Mall in 1671 to live near Charles II who was in residence at St James's Palace. The house was originally on leasehold from the Crown Estate. Nell returned the leasehold to King Charles II saying that 'she had always conveyed free under the Crown, and always would, and would not accept it till it was conveyed on freehold to her by an Act of Parliament.' By the deed of conveyance, the property was settled on Nell Gwyn for life, including all her heirs. Nell Gwyn continued to live in this house until her death in 1687. The property at 79 Pall Mall has been rebuilt since Nell's time although it is still the only freehold property in this road not on leasehold to the crown.
London Famous # 18: Walter Sickert
Mornington Crescent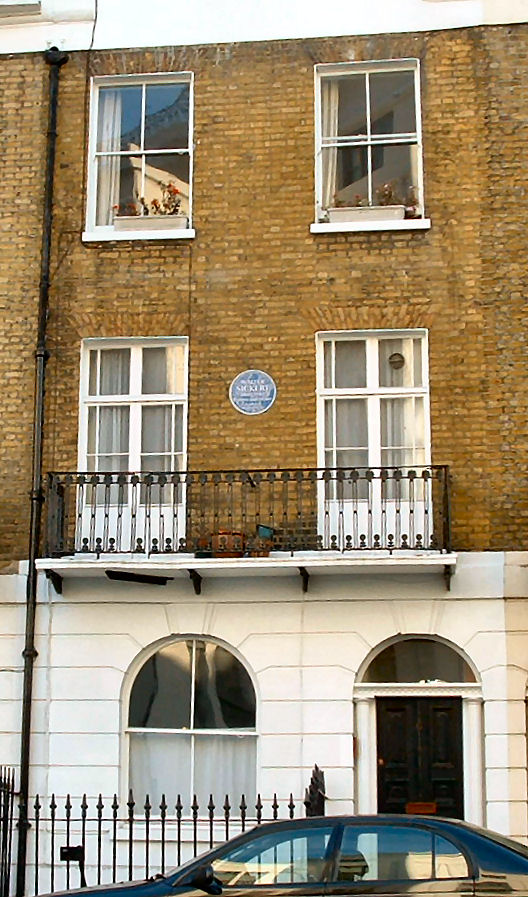 Walter Sickert, born in Munich in 1860, moving in 1868 with his Danish-German family to London . Showing an early interest in painting and for a while was James McNeill Whistler's assistant. Sickert had studios in the East End, where during August and November of 1888 five prostitutes were murdered by Jack the Ripper. During 1909, Sickert produced a series of paintings, known as the Camden Town Murders, which were based on the killings of the notorious Whitechapel killer Jack the Ripper. One of Sickert's works was named "Jack the Ripper's Bedroom" which he painted in 1908 and believed to be his own bedroom, thus giving the rumour that Sickert was Jack the Ripper. His Camden home in Mornington Crescent still remains much as he would have remembered it.
London Famous # 19: Sir Thomas Beecham
31 Grove End Road, St John's Wood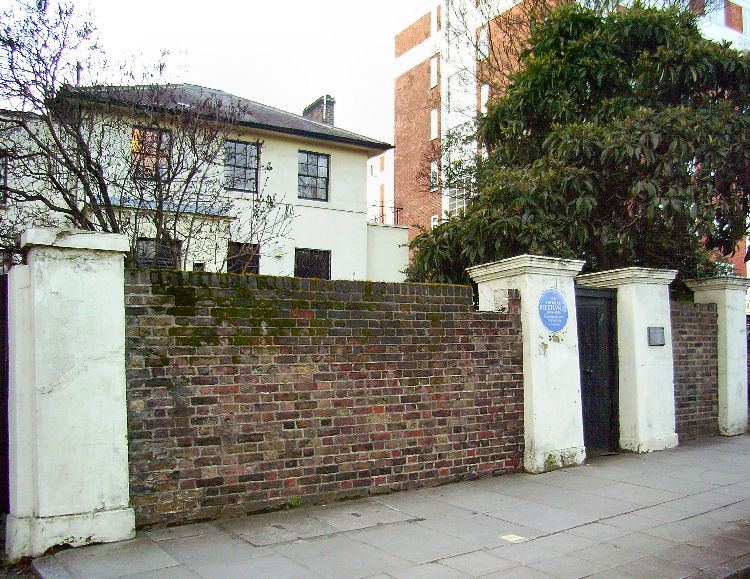 Sir Thomas Beecham was born at St Helens Lancashire on the 29th of April 1879, the son of Sir Joseph Beecham the wealthy pill manufacturer, his father had invented the Beecham pill. Sir Joseph first took up the conductor's baton in 1889 and in 1932 he formed The London Philharmonic orchestra. In 1944 he formed a new orchestra the Royal Philharmonic.
This was his home at 31 Grove End Road, St John's Wood.
He died in London on March 8, 1961, at the age of eighty-one.
London Famous # 20: Sir Rowland Hill
Orme Square, Bayswater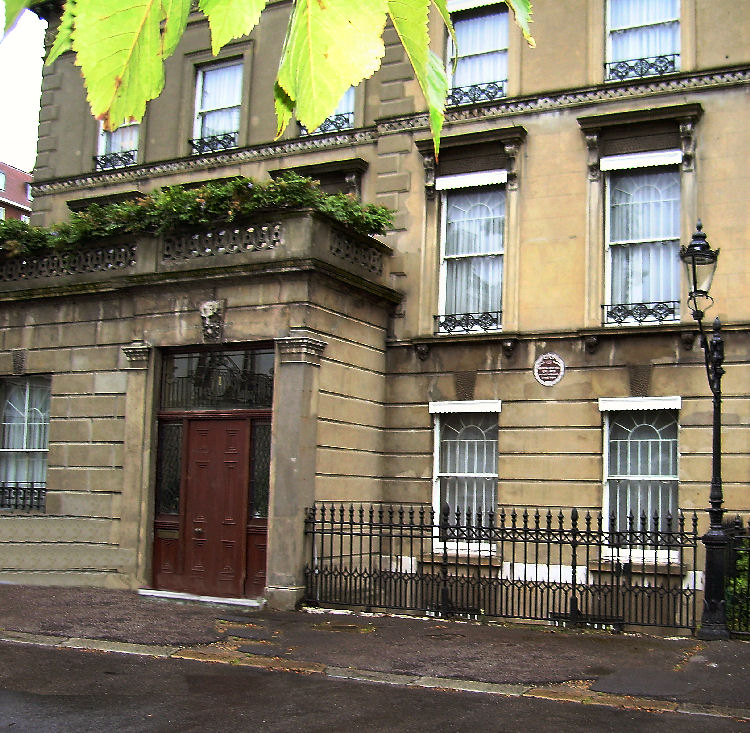 Rowland Hill's house in Orme Square, Bayswater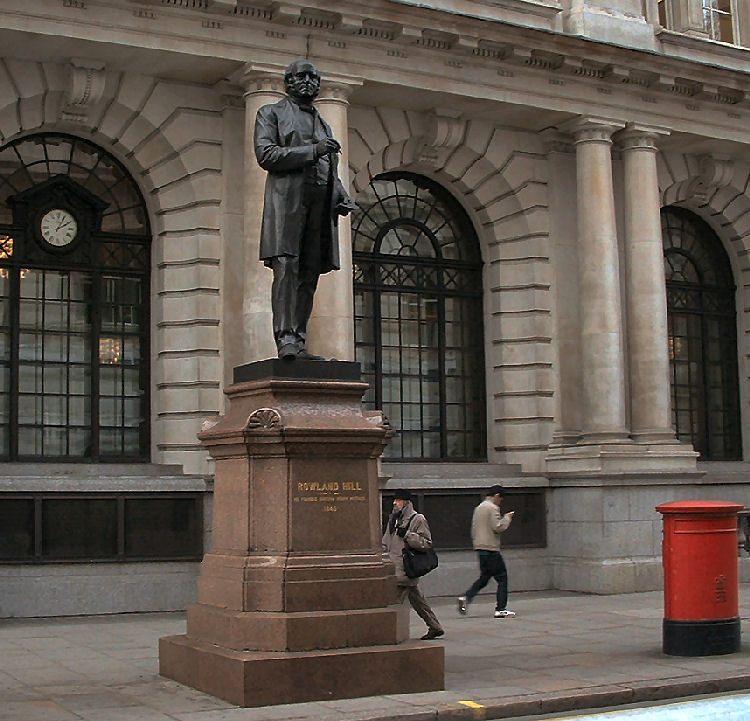 Rowland Hill was born in 1795 in Kidderminster, the son of a schoolmaster. In 1827 the family moved to Bruce Grove Tottenham, North London, where they opened a school at Bruce Castle. It was ten years later in 1837, whilst working as Secretary for the South Australian Commission, where he worked on postal reform.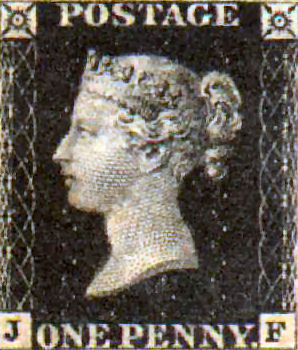 Realizing how expensive it was to send a letter when the weight and destination had to be calculated for each letter, he had the idea of a flat rate penny stamp for all British inland mail. By 1839 his plans were accepted. A bill was passed and on the 17 August 1839 Queen Victoria gave her approval. Queen Victoria's portrait was used on the stamp that was to become known as the Penny Black. In 1854 he became Secretary to the Post Office. Rowland Hill was knighted by Queen Victoria for his service to the Empire in 1860. After a long illness Hill died in 1879 and is buried in Westminster Abbey.
Continue to part 3
London Time

The contents of this website are the property of knowledgeoflondon.com and therefore must not be reproduced without permission. Every effort is made to ensure the details contained on this website are correct, however, we cannot accept responsibility for errors and omissions.

Contact Us | Advertise