London Murders
Wormwood Scrubs 1966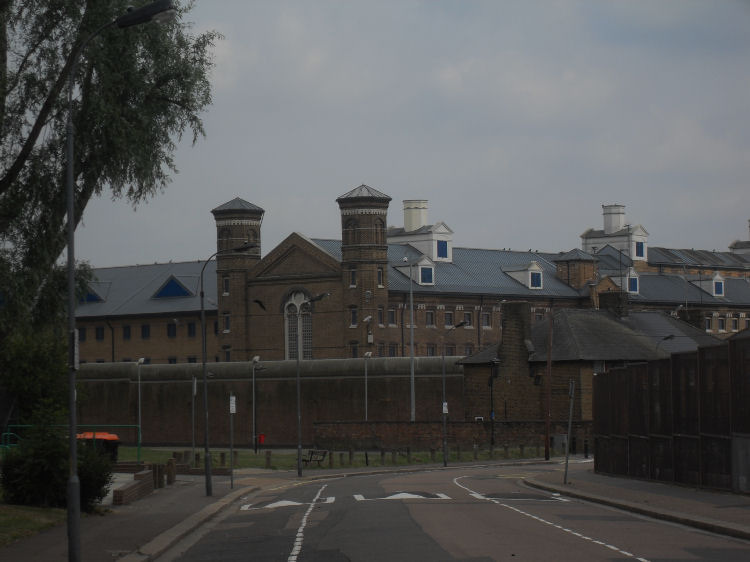 Wormwood Scrubs as it looks today from the site of the shooting.
During the hot summer of August 1966 an unmarked police car containing three police officers, Detective Sergeant Christopher Head (aged 30), Detective Constable David Wombwell (aged 25) and PC Geoffrey Fox (aged 42) was driving along Braybrook Street East Acton, close to Wormwood Scrubs Park and the west side of the Wormwood Scrubs Prison. As they reached the bend they noticed a van with the registration number PGT 726 parked in a lonely spot. It contained three suspicious looking men who were later identified as John Witney, John Duddy and Harry Roberts. The suspects were all seated inside the vehicle. The police car stopped next to the van to question the occupants as to the reason why they were parked on this bend of the road. While the officers approached the van, Roberts shot and killed both Detective Constable David Wombwell and Sergeant Christopher Head. John Duddy then shot and killed Constable Geoffrey Fox. The three crooks then reversed rapidly down a side street and pulled out onto Wulfstan Street, before driving away at a speed to dump the car in a lock-up garage under a railway arch in Vauxhall. All three were then wanted for the murders, with Duddy making his way to Glasgow. John Witney meanwhile went to his own house in Fernhead Road, Maida Vale where he was soon arrested. Roberts meanwhile checked into the Russell Hotel under an assumed name, giving him time to buy some camping equipment before making his way to Epping Forest, in the East End of London. It would take another three months of rough living before Roberts, who had become Britain's most wanted man, was finally spotted by a young schoolboy near Thorley Wood, Bishop's Stortford in Hertfordshire. Roberts was finally arrested for the murders. Convicted of three murders, Roberts was sentenced by Mr Justice Glyn-Jones to life imprisonment to serve at least thirty years. He added: "I think it likely that no Home Secretary, regarding the enormity of your crimes, will ever think fit to show mercy by releasing you." Roberts made many escape attempts but after he had spent nearly 48 years in jail, in 2014 the Parole Board for England and Wales approved his release, at the age of 78. Having far exceeded his minimum term of 30 years, he was one of the United Kingdom's longest-serving prisoners, having remained in custody since 1966. His companion John Duddy died while still in jail. Jack Witney, was murdered after his release in 1999.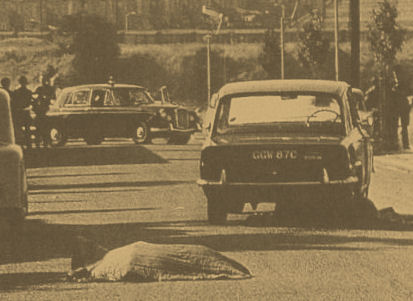 Above is the newspaper picture taken at the time of the murders.Below the same spot as it looks today.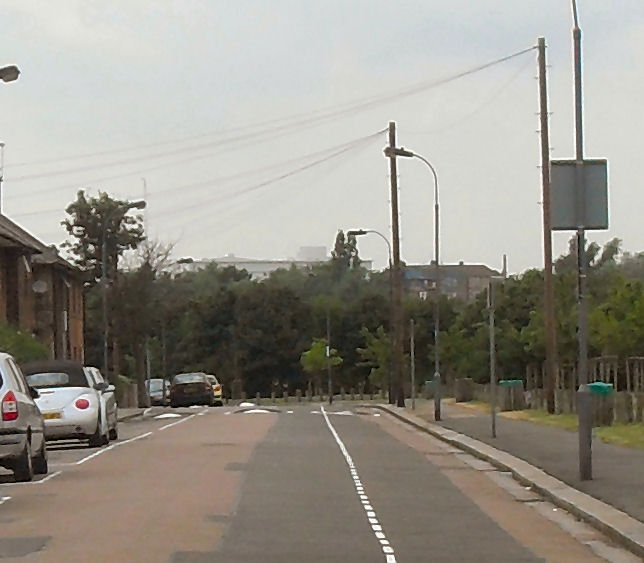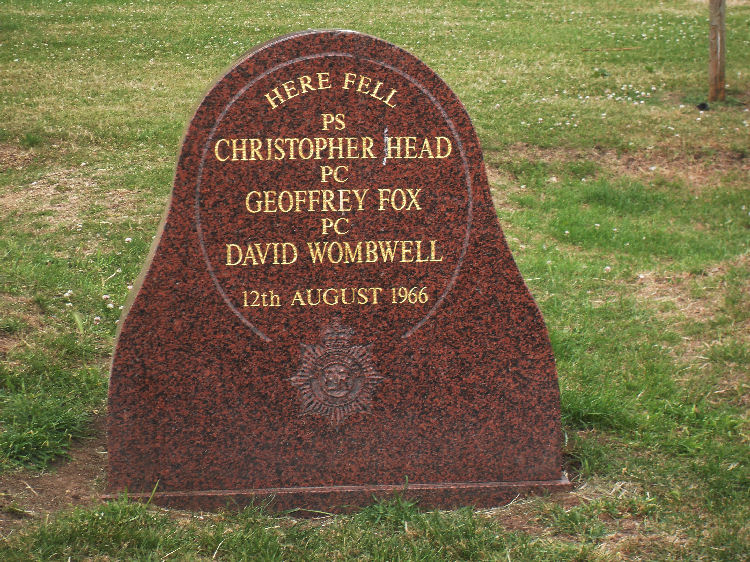 Close up of the Metropolitan Police Memorial to the three brave police officers shot near this spot.
London Time

The contents of this website are the property of knowledgeoflondon.com and therefore must not be reproduced without permission. Every effort is made to ensure the details contained on this website are correct, however, we cannot accept responsibility for errors and omissions.

Contact Us | Advertise