Victorian Holidays
The fashion of sea-bathing holidays began in the eighteenth century, then thought of more as a form of therapy than enjoyment. The seaside was a successor of the inland spa's or wells, which evolved from religious pilgrimages to holy waters. As early as the late sixteenth and seventeenth centuries, doctors were recommending drinking of sea water. Remarkably it was what the rich health enthusiastic did. Bathing machines were introduced in the 1720's, the first appeared in Scarborough, which was also a freshwater spa in 1735. It was not until the advent of the railways in the 1830's however, when the working classes were able to afford travel to these far away resorts. During the Victorian period, the railways made many seaside resorts affordable to the masses, and a snob value was put on harder to get to resorts., The genteel classes looked at more distant and quieter places to stay.
The early seaside variety show on the beach
From these early seaside amusements of the Victorians, notably the bucket and spade, building sand castles, and the donkey rides have to this day remained. The good sunny weather was rather pleasing of course, but nobody went for the sun, the main thing to go to the sea for was the bracing air. The other big attraction for the masses was enjoyment. The entertainment industry was quick to follow the crowds to the coast for the sandy beach. Then clowns, minstrels and variety bands. With the larger down market resorts like Blackpool and Southend, along with the new invention electricity, funfairs and the famous illuminations grew in the 1880's. Rhyl in Wales opened the first winter gardens in the 1870's, with skating rink, zoo and theatre. The first bank holidays were created in 1871, and soon bit by bit more people could take a week off. But it was not until 1938 that the right to a paid holiday became established.
The Pier
The pier to end all piers was constructed in 1890 at Southend-on-sea, by far the longest at one and a quarter miles, replacing the earlier wooden one built in the 1830's. It became a landmark on the Thames, steamers would bring hundreds of Londoners to embark at the end of the pier. And soon were developed those walks along the 'prom, prom, prom'.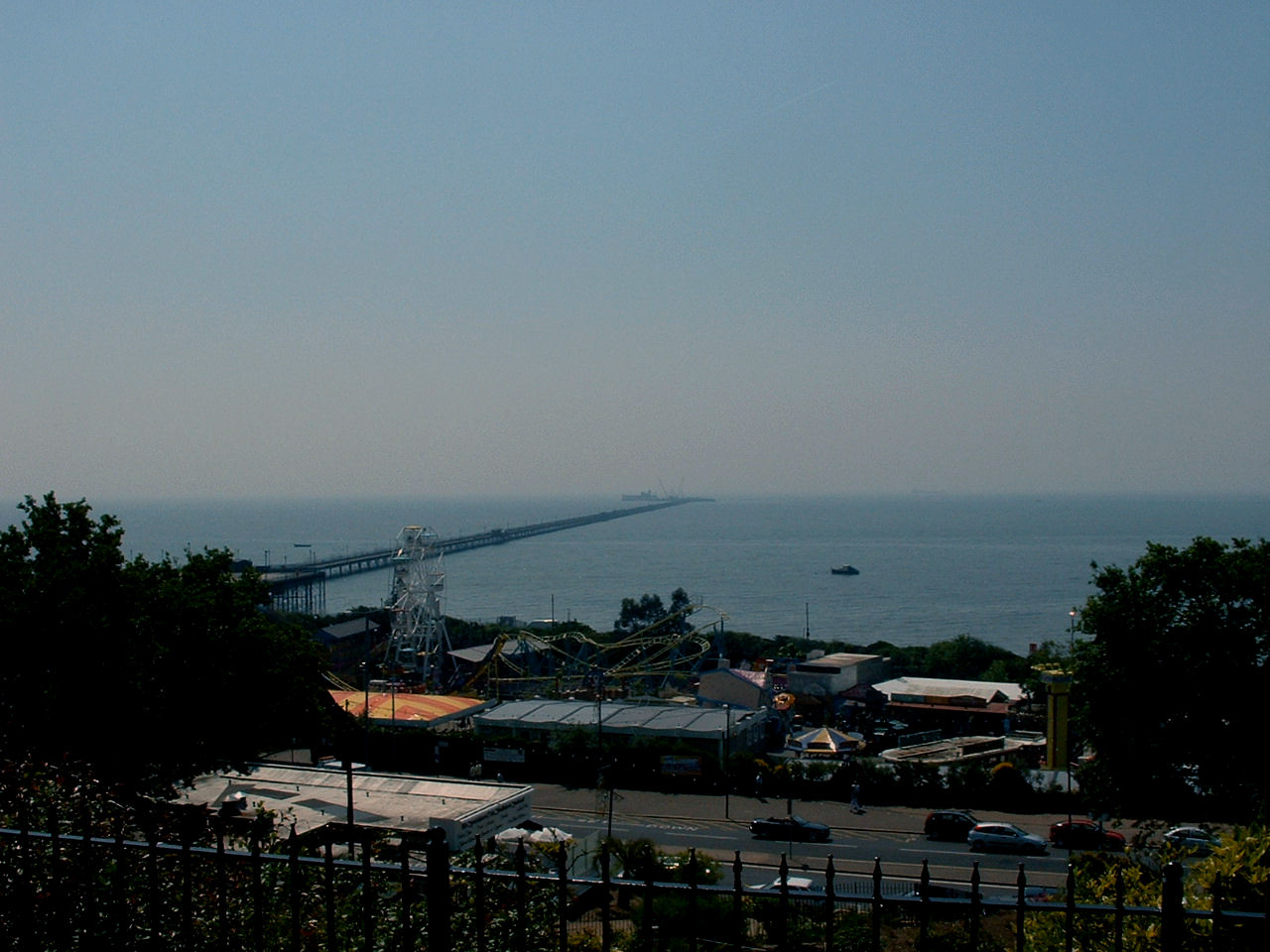 Southend-on-sea and the longest pier in the world.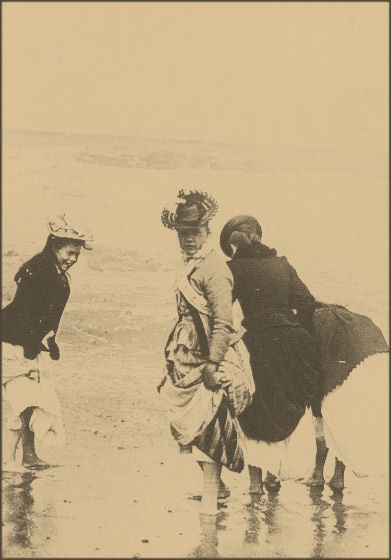 One of the favourite Victorian pastimes was having a paddle, note the wearing of hats and coats and a daring show of ankle.




London Time




The contents of this website are the property of knowledgeoflondon.com and therefore must not be reproduced without permission. Every effort is made to ensure the details contained on this website are correct, however, we cannot accept responsibility for errors and omissions.

Contact Us | Advertise