The Pheasantry on King's Road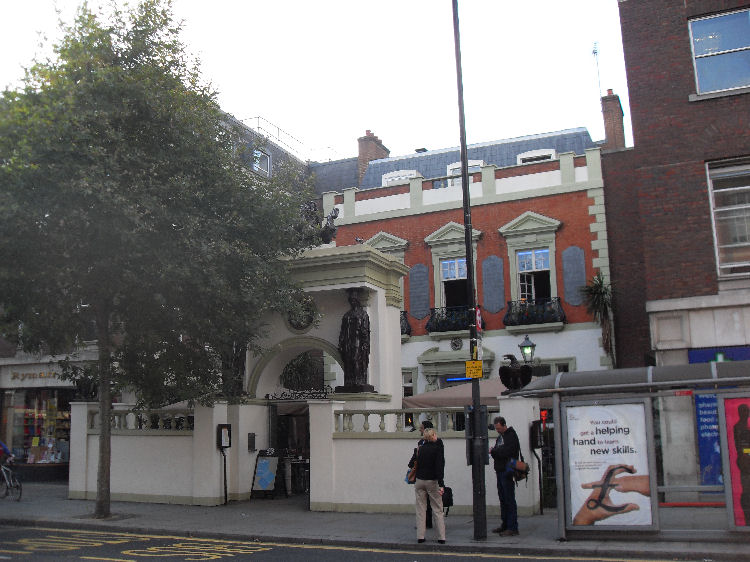 The Pheasantry on King's Road

One look at this historic Georgian building on King's Road and you know that it has some amazing history to reveal. First opened as the Russian Dancing Academy in 1916, its most famous pupil was a young lady named Peggy Hookham, later to be better known as Dame Margot Fonteyn. Its history goes back even further, to the days when the royal household raised pheasants on land here. Some other residents who lived within its walls include Australian artist Martin Sharp, Augustus John and Annigoni. Another revelation is that Eleanor Thornton once lived here. Who is she? I hear you say! Well, the next time you see a Rolls-Royce look at the mascot on the bonnet, for she was the model for the mascot, known as the Spirit of Ecstasy. It was also a club in the 1930s when Dylan Thomas was a frequent patron. We can now admire the central archway thanks to our London saviour, Sir John Betjeman, a local resident himself, who campaigned to keep most of this fine building intact. It has also acted as a night club with performances by Lou Reed, Queen and Hawkwind. Andrew Lloyd Webber and Tim Rice discovered Yvonne Elliman here, when she was cast for the original hit musical "Jesus Christ Superstar". Another mega name to be associated with this building is Eric Clapton, who lived on the top floor in the mid sixties. It now houses a Pizza Express on the ground floor. Another overlooked gem of London that lives on.

The contents of this website are the property of knowledgeoflondon.com and therefore must not be reproduced without permission. Every effort is made to ensure the details contained on this website are correct, however, we cannot accept responsibility for errors and omissions.



About Us | Contact us | Advertising