The Blackfriars Playhouse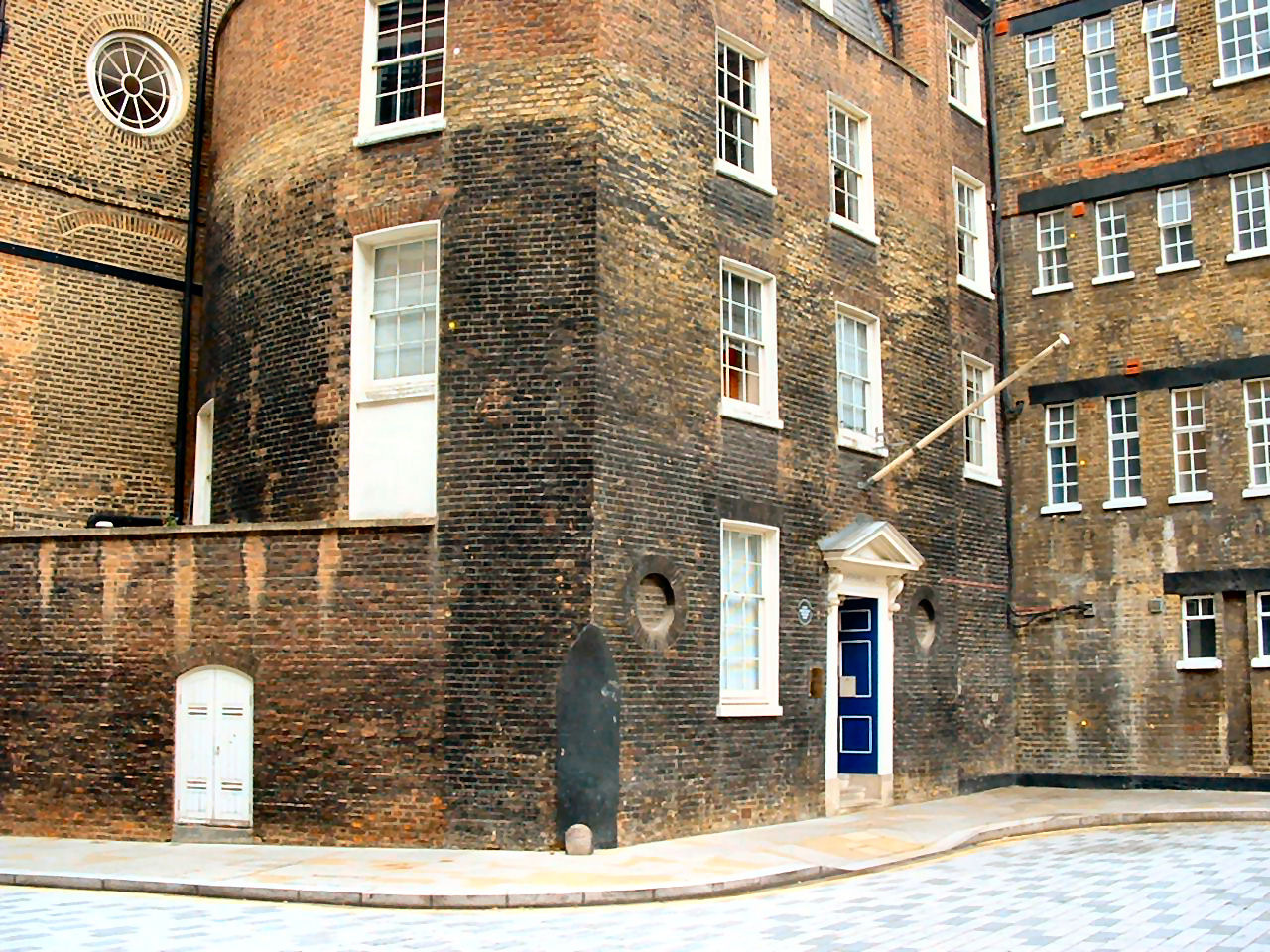 Playhouse Yard, a small back street, dwarfed by some new office buildings in the area. This well-hidden yard once housed The Blackfriars Theatre, an Elizabethan Playhouse that was obtained by James Burbage in February 1596. Purchased from the executors of the Sir Thomas Cawarden estate, for the sum of £600 - a large amount of money in those days. The land previously part of the Dominican monks or Blackfriars and forming part of their monastery, which ended its purpose with the act brought in by Henry VIII, dissolving all London's monasteries. Burbage, obtained rooms, large and small, with cellars and yards, including seven great upper rooms, formerly one great room, turning the rooms into a playhouse. It was in 1608 the regular players including William Shakespeare obtained a part ownership in the company. Other than the name Playhouse Yard there is very little evidence left to remind us of the theatre which once stood here, except for the small piece of black wall standing at the corner of the building, which was once part of the Elizabethan Playhouse.
London Time

The contents of this website are the property of knowledgeoflondon.com and therefore must not be reproduced without permission. Every effort is made to ensure the details contained on this website are correct, however, we cannot accept responsibility for errors and omissions.

Contact Us | Advertise