Fortune Theatre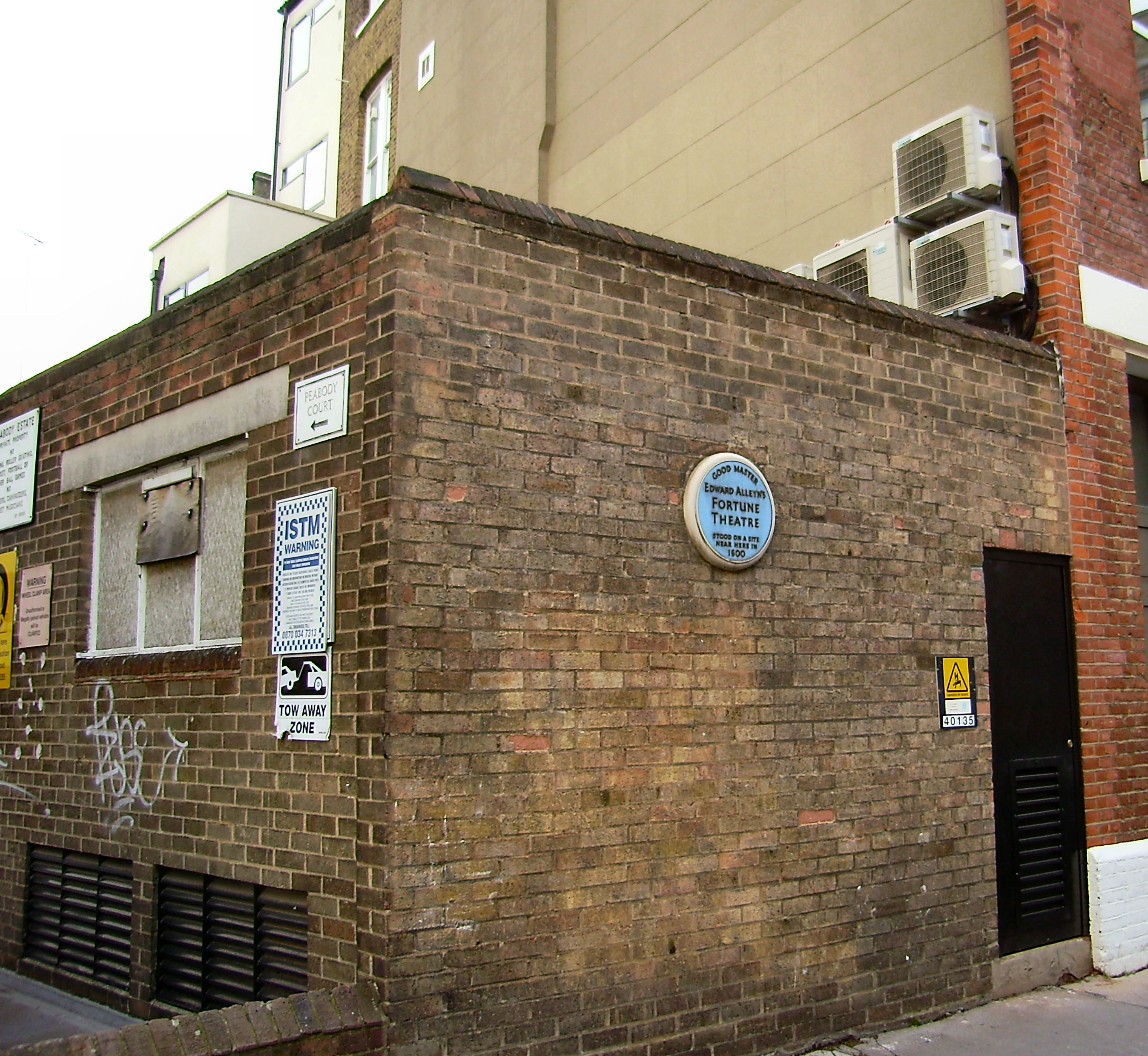 The site of Edward Alleyn's Fortune Theatre, now an electric substation.
One of the earliest theatres, the Fortune, stood in Fortune Street near to the modern Barbican Centre. The Fortune Theatre was first opened in 1600 by Philip Henslowe and Edward Allen. It burnt down in 1621 and was rebuilt soon afterwards only to be destroyed again by fire in 1649, this time deliberately, by a fanatical Puritan soldier. On the corner of Fortune Street and Golden Lane, once stood the 'Nursery' a place for developing and educating young children for the acting profession of the stage, in short, the first acting school. In Samuel Pepys diary of 1664, he writes; "I chance to sit by Tom Killigrow who tells me that he is setting up a nursery that is going to be built in a house near Moorfields, wherein he will have common plays acted". Many of those first actors were buried in nearby St Giles Cripplegate.
London Time

The contents of this website are the property of knowledgeoflondon.com and therefore must not be reproduced without permission. Every effort is made to ensure the details contained on this website are correct, however, we cannot accept responsibility for errors and omissions.

Contact Us | Advertise